HOTELS & RESTAURANTS - LUNCHEON. FINE DINING. SAVOUR. RELAX. SLEEP... AND DREAM.
Wenn Ihr Browser kein JavaScript unterstützt, bitte, lesen Sie den Inhalt der Seite unten:
HOTELS & RESTAURANTS - LUNCHEON. FINE DINING. SAVOUR. RELAX. SLEEP... AND DREAM.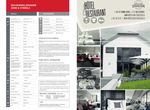 visitluxembourg.com GB | DE | 2018 | HOTELS & RESTAURANTS LUNCHEON. FINE DINING. SAVOUR. RELAX. SLEEP... AND DREAM. SPEISEN. SCHLEMMEN. GENIESSEN. ENTSPANNEN. EINSCHLAFEN … UND SCHÖN TRÄUMEN.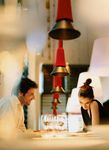 5 4 HOTELVEREINIGUNGEN HOTEL ASSOCIATIONS ENTENTE DES HOTELS-RESTAURANTS ARDENNES HAUTE-SÛRE LOGIS DU GRAND-DUCHE DE LUXEMBOURG MULLERTHAL TRAIL Wanderfreundliche Unterkunft Accommodation for walkers HOTELS REUNIS DE LA PETITE SUISSE MULLERTHAL TRAIL HOTELS HOTELS In Luxemburg werden fahrradfreundliche Beherbergungbetriebe mit dem Label "bed+bike" zertifiziert Cycling-friendly accommodation providers are to be granted the "bed+bike" certificate in Luxembourg www.bedandbike.lu www.lvi.lu Mit dem EcoLabel werden Hotels, Campingplätze und Ferienwohnungen prämiert, die festgelegte ökologische Anforderungen erfüllen und sich durch ein besonders umweltbewusstes Betriebsmanagement auszeichnen The EcoLabel is awarded to hotels, camp sites and holiday homes respecting established ecological criteria and which are managed exceptionally environmentally friendly www.ecolabel.lu www.oeko.lu Zugänglichkeit für behinderte Personen: das nationale Konzept für Barrierefreiheit sieht die Vergabe von nationalen Gütesiegeln im Bereich der Barrierefreiheit vor.
Accessibility for disabled persons: the national accessibility concept provides inter alia for the grant of national accessibility labels. www.info-handicap.lu HOTELS LAUT BENELUX KLASSIFIZIERUNG HOTELS ACCORDING TO THE BENELUX CLASSIFICATION Hotel auf eigenen Wunsch laut Benelux Hotel-Klasseneinteilung betreffend des gebotenen Komforts eingestuft Hotel classified on its own request according to the prescriptions of the Benelux Hotel Classification which concern the standard of comfort HOTEL LUXEMBOURG Le Place d'Armes Le Royal Hotels&Resorts Sofitel Luxembourg Europe Sofitel Luxembourg Le Grand Ducal CLERVAUX Le Clervaux ECHTERNACH Eden au Lac HOTEL LUXEMBOURG Best Western International Central Molitor Christophe Colomb City Hotel Grand Hotel Cravat Double Tree by Hilton Luxembourg Melia Luxembourg NH Luxembourg Novotel Luxembourg Centre Novotel Luxembourg Kirchberg Parc Beaux Arts Parc Belair Simoncini ALZINGEN Alzinn BEAUFORT Meyer BOURSCHEID-MOULIN Du Moulin BOURSCHEID-PLAGE Cocoon Hotel Belair Cocoon Hotel La Rive CANACH Mercure Kikuoka Golf Club CLERVAUX International CLERVAUX-ESELBORN Golf & Country Hotel CLERVAUX-RODER Manoir Kasselslay ECHTERNACH Bel-Air Grand Hotel ECHTERNACH-LAUTERBORN Au Vieux Moulin ERPELDANGE/ETTELBRUCK Dahm ESCH-SUR-SÛRE De la Sûre GONDERANGE Best Western Euro Hotel GREVENMACHER Simon's Plaza KLEINBETTINGEN Jacoby LIPPERSCHEID Leweck MONDORF-LES-BAINS Mondorf Parc Hotel MULLERTHAL Le Cigalon PÉTANGE Threeland REMICH Domaine la Forêt SCHEIDGEN Le Bon Repos STRASSEN Olivier HOTEL LUXEMBOURG Campanile Carlton D'Coque Hotel Empire Ibis Styles Luxembourg Centre Gare Parc Belle-Vue Parc Plaza Pax Sieweburen ASSELBORN Domaine du Moulin d'Asselborn BERDORF Le Bisdorff Perekop Scharff Trail-Inn BOURSCHEID St Fiacre CLERVAUX Du Commerce Koener Des Nations DUDELANGE Cottage ESCH-SUR-ALZETTE Acacia HOSCHEID Des Ardennes MONDORF-LES-BAINS Villa Welcome STEINHEIM Gruber STRASSEN Le Dany Mandarina VIANDEN Aal Veinen 'Beim Hunn' Heintz Nagel WILTZ Aux Anciennes Tanneries HOTEL LUXEMBOURG Bristol REMICH Esplanade HOTEL NON CLASSÉ / ZONDER CLASSIFICATIE LUXEMBOURG Albergo da Marco Belappart Bella Napoli Marco Polo Novotel Suites Luxembourg BASCHARAGE Béierhaascht BERDORF Kinnen DIFFERDANGE De Klenge Casino DIRBACH De la Sûre ECHTERNACH Le Pavillon Le Petit Poète HEINERSCHEID Cornelyshaff JUNGLINSTER Parmentier MERSCH Val Fleuri MONDORF-LES-BAINS Beau-Séjour REMICH Des Pêcheurs SCHIFFLANGE City Lodge SCHWEBACH Schweebecherbreck STADTBREDIMUS De L'Ecluse URSPELT/CLERVAUX Château d'Urspelt VIANDEN Belle-Vue Petry Victor Hugo WALFERDANGE Hostellerie Stafelter WALLENDORF-PONT Dimmer WEMPERHARDT Wemperhardt DIE LUXEMBURGER KLASSIFIZIERUNG LUXEMBOURGISH CLASSIFICATION SYSTEM Ein internationales Klassifizierungssystem Die "Hotelstars Union" wurde unter der Schirmherrschaft von HOTREC - Hospitality Europe, den Hotelverbänden Deutschlands, der Niederlande, Österreich, Schweden, der Schweiz, der Tschechischen Republik und Ungarn gegründet.
Die folgenden Länder sind mittlerweile der Familie der Stars beigetreten: Estland (2011), Lettland (2011), Litauen (2011), Luxemburg (2011), Malta 2013) und Liechtenstein (2015).
Diese Partnerschaft schlägt eine standardisierte Hotelklassifizierung vor, welche auf gemeinsamen Leitlinien und Kriterien basiert. Die einheitliche Klassifikation ist ein dynamisches System, dessen Kriterien und Richtlinien regelmäßig überprüft und weiterentwickelt werden, um den Erwartungen und Bedürfnissen der Kundschaft am besten gerecht zu werden. Die Hotels sind, wie international üblich, in 5 Kategorien von Sternen klassifiziert. In Luxemburg wird die Klassifizierung vom Wirtschaftsministerium durchgeführt. Dies geschieht in enger Zusammenarbeit mit der Horesca Luxembourg.
Bis Ende 2018 gültig Valid until end of 2018 Neu New An international ranking system Hotel trade associations in Germany, the Netherlands, Austria, Sweden, Switzerland, Czechia, and Hungary created the "Hotelstars Union" association, under the patronage of HOTREC.
Since then, several other countries have joined: Estonia (2011), Latvia (2011), Luxembourg (2011), Malta (2012), Belgium (2013), Denmark (2013), Greece (2013), and Liechtenstein (2015). A standardised hotel classification system is run by this partnership. It uses mutually agreed ranking criteria that are regularly updated to match evolving client needs and expectations.
As is standard international practice, hotels are ranked into five star categories. In Luxembourg, the grading procedure is carried out by the Ministry of the Economy, in cooperation with the Horesca Luxembourg trade association. HOTEL LUXEMBOURG Alvisse Parc Hotel MONDORF-LES-BAINS CASINO 2OOO MUNSBACH Légère Hotel Luxembourg HOTEL BERINGEN/MERSCH Martha ECHTERNACH Hostellerie de la Basilique ESCH-SUR-ALZETTE The Seven Hotel GRUNDHOF Brimer HOTEL LUXEMBOURG Hostellerie du Grünewald Park Inn by Radisson Luxembourg City BETTENDORF Terrace HOTEL LUXEMBOURG Français Vauban DIEKIRCH Du Parc FISCHBACH/CLERVAUX Reiff
6 7 LUXEMBURG, HAUPTSTADT LUXEMBOURG, THE CAPITAL CITY Luxemburg ist ein kultureller Dreh- und Angelpunkt: zahlreich sind die Museen, Theater und Kulturzentren, die sowohl Besucher als auch Künstler jeder Stilrichtung anziehen. In der Gemeinde Luxemburg leben Menschen aus mehr als 170 unterschiedlichen Nationen. Sie sind es, die der Stadt ihre ganz besondere Ausstrahlung verleihen: multikulturell, mehrsprachig, kreativ und vielfältig. Das kulturelle Programm von Luxemburg spiegelt diese Vielfalt in beeindruckender Weise wider. LUXEMBURG – STADT DER KONTRASTE Nirgendwo anders harmonieren zeitgenössische Bauten so subtil mit den Überresten ehemaliger Festungsanlagen.
Seit 1994 gehört die Stadt Luxemburg zum UNESCO-Weltkulturerbe. Ultramoderne Gebäude fügen sich nahtlos in das ursprüngliche Stadtbild ein, welches somit Zeuge einer bewegten Vergangenheit wird. Kurzum: Luxemburg ist eine moderne Stadt mit tief reichenden Wurzeln.
PARKANLAGEN UND GRÜNFLÄCHEN Ein Drittel der Stadt Luxemburg ist mit Grünflächen bedeckt. Angenehme Parklandschaften und Gärten durchziehen die Hauptstadt und bieten ihren Bewohnern Lebensraum zum Entspannen. EntdeckenSiediezahlreichenSehenswürdigkeiten, die kulturellen und historischen Schätze Luxemburgs während einer Stadtrundfahrt mit Bus oder zu Fuß. MULTIMODALE BUSINESS-PLATTFORM Luxemburg ist wohl als Finanzplatz bekannt, doch ist die Stadt Luxemburg ebenfalls Sitz zahlreicher europäischer Behörden. Die Geschäftsviertel Luxemburgs zeugen von der dynamischen Business-Plattform, deren Tätigkeitsfeld sehr unterschiedlich ist.
Lernen Sie die verschiedenen Bauperioden der Stadt kennen: Vom historischen Zentrum bis zu den modernen Geschäftszentren in den neuen Vierteln.
Capital of a small country, Luxembourg City is a lively and bustling place. A real cultural platform, it abounds in venues for artistic expression, such as museums, theatres and concert halls. The municipality is home to more than 170 different nationalities that have chosen to live in a city at the heart of action. The cultural program that makes up Luxembourg reflects its inhabitants: multilingual, multicultural, creative and eclectic. LUXEMBOURG: CITY OF CONTRASTS Nowhere else in Europe you will find such a discrete and dynamic mixture of ancient fortresses and contemporary architecture.
Moreover, since 1994, the Old City of Luxembourg has been part of the UNESCO World Heritage. High-tech buildings run alongside historic monuments reflecting a rich tapestry of urban experience. In short: Luxembourg is a modern city with deep roots.
THE GREEN LUNGS OF THE CITY One third of the surface of the city of Luxembourg is covered with beautiful green spaces. The abundance of parks and gardens passing through the capital of Luxembourg makes a green belt where life is good. Discover Luxembourg's unique sights, culture and history, during a tour of the city by tourist bus or on foot. BUZZING BUSINESS PLATFORM Renowned for its banking centre, the city of Luxembourg is also the headquarter of many European institutions. But furthermore, Luxembourg is an excellent platform for dynamic business activity that is heterogeneous but not limited to financial activities.
Discover Luxembourg through the ages by crossing its architectural landscape from the historical city centre to its modern business areas. Luxembourg Philharmonie Luxembourg Shopping Luxembourg Philharmonie Luxembourg Corniche Luxembourg Corniche LUXEMBOURG CITY TOURIST OFFICE Place Guillaume II B.P. 181, L-2011 Luxembourg Tel. + 352 22 28 09 Fax + 352 46 70 70 touristinfo@lcto.lu www.lcto.lu
8 9 95 229 95 249 29 £ 15 50 1.1-31.12 1.1-31.12 325 150 30 LUXEMBURG, HAUPTSTADT LUXEMBOURG, THE CAPITAL CITY HOTELS SEITE/PAGE 8-26 120, route d'Echternach L-1453 LUXEMBOURG Tel 43 56 43-0 Fax 43 69 03 info@parc-hotel.lu www.parc-hotel.lu In einer ruhigen, grünen Umgebung begrüßt Sie das Parc Hotel Alvisse. Sie wohnen hier nur 5 Autominuten vom Stadtzentrum und vom Flughafen Luxemburg entfernt. Freuen Sie sich auf die kostenfreie Nutzung der Swimming- pools und der Sauna. Parc Hotel Alvisse is set in quiet and green surroundings, only at 5-minute drive from the city centre and Luxembourg Airport.
Guests can make use of the swimming pools and sauna for free.
LUXEMBOURG ALVISSE PARC HOTEL Luxembourg-Grund LUXEMBURG - STADTPLAN LUXEMBOURG - CITY MAP
10 11 90 120 125 140 15 50 £ 15 50 1.1-31.12 1.1-31.12 22 80 120 110 130 150 170 £ 14 1.1-31.12 1.1-31.12 29 60 60 14, Place d'Armes • B.P. 431 L-1136 LUXEMBOURG Tel 47 45 34 Fax 46 42 74 info@hotelfrancais.lu www.hotelfrancais.lu Das Hotel Français, im Herzen des Stadtzentrums Luxemburgs, 5 Minuten von den Europäischen Institutionen entfernt, wird Sie mit seiner Lage und seinem Charme verzaubern. Lassen Sie sich vom Café-Restaurant "Café Français" den Gaumen verwöhnen.
The Hotel Français, located in the heart of Luxembourg city centre, less than 5 minutes from the European Institutions will delight you with both its location and charm.
LUXEMBOURG Hotel-Brasserie-Restaurant FRANCAIS 10-14, route d'Echternach L-1453 LUXEMBOURG Tel 24 51 49 20 info@hdg.lu www.hdg.lu Ein 3* Superior Design Hotel und die Wiedergeburt eines Jahrhundert altem Gebäude in Nähe der Hauptstadt, des Flughafens und des Kirchberg Geschäftszentrums. Das Restaurant und die Bar des Hauses sind in einem zeitgenössischem Design. 3* superior design Hotel and Restaurant located next to the Luxembourg City Center, within a green area in proximity of the airport and the Kirchberg Business Center with convenient transportation connections.
LUXEMBOURG Hotel-Restaurant HOSTELLERIE DU GRÜNEWALD 45-47, avenue de la Gare L-1611 LUXEMBOURG Tel 26 89 18-1 Fax 26 89 18-99 reservations@avenuehotels.lu www.parkinn.com/hotel-luxembourg Dieses rezente Hotel verfügt über eine privilegierte Lage: 200m vom Haupt- bahnhof in einer der attraktivsten Ein- kaufsstraßen der Innenstadt mit einfa- chem Zugang zum UNESCO geschützten Stadtviertel sowie den wichtigsten Geschäftsvierteln.
This recently built hotel, boasts a privi- leged location: 200m from the main train station in one of the city center's most animated retail streets with easy access to the UNESCO-protected historical area as well as the main business districts. LUXEMBOURG PARK INN BY RADISSON LUXEMBOURG CITY Luxembourg 99 399 99 399 £ 22 5,50 30 1.1-31.12 1.1-31.12 99 45 20
12 13 100 120 105 155 V 1.1-31.12 1.1-31.12 20 Luxembourg 60 80 80 120 1.1-31.12 1.1-31.12 R: VI + VII 6 40 40 67 100 67 100 1.1-31.12 9 50 66 15 45 1.1-31.12 1.1-31.12 14 120 10, Place Guillaume II L-1648 LUXEMBOURG Tel 22 04 93 Fax 22 04 96 info@hotelvauban.lu www.hotelvauban.lu 3-Sterne-Hotel mit allem Komfort, gelegen im Stadtzentrum an einem der schönsten Plätze der Hauptstadt, gegen- über dem Rathaus und in unmittelbarer Nähe zum Großherzoglichen Palast. Kostenloser Internetzugang (WLAN) in allen Zimmern.
This excellent three-star hotel enjoys an outstanding city centre location on one of Luxembourg's most atmospheric squares, opposite the City Hall and a stone's throw from the Grand Ducal Palace.
Free WiFi in all rooms. LUXEMBOURG Hotel VAUBAN 4, rue de Strasbourg L-2560 LUXEMBOURG Tel 49 33 67 Fax 49 33 54 info@bellanapoli.lu www.bellanapoli.lu Das Hotel Bella Napoli liegt in der Nähe des Hauptbahnhofs und ist sehr bekant für sein seit 1976 bestehendes Restaurant. The hotel Bella Napoli is situated close to the main railway station and is very famous for its restaurant, existing since 1976.
LUXEMBOURG Hotel-Pizzeria BELLA NAPOLI 3, rue Fort Elisabeth L-1463 LUXEMBOURG Tel 48 96 90 / 621 761 832 www.albergo.lu Charmantes kleines Hotel in einem Haus aus dem Jahre 1897. Sehr ruhig und hell. Direkt am Stadteingang gelegen, in der Nähe der "Vallée de la Pétrusse" und 5 Minuten vom Bahnhof entfernt. Charming small hotel in a building dating from 1897. Very calm and airy. Situated right at the entrance to the city, close to the Pétrusse valley and 5 minutes from the central station.
LUXEMBOURG Auberge-Restaurant ALBERGO DA MARCO 69, rue du Fort Neipperg L-2230 LUXEMBOURG Tel 26 665 531 Fax 23 66 48 03 info@belappart.lu www.belappart.lu Studios (mit zwei Betten) 25 m2 und 38 m2 mit ausgestatteter Küche.
Wohnungen 59 m2 mit separater Küche. Wohnungen 40 m2 mit Terrasse. Lebenskomfort wie zu Hause. Internet gratis. Restaurant Ems (bis 22.30 Uhr). Öffentlicher Parkplatz 50 m entfernt. Studios (with two beds) 25 m2 and 38 m2 with equipped kitchen. Apartments 59 m2 with separate kitchen. Apartments 40 m2 with terrace. All home comforts.
Free Internet. Restaurant Ems (until 10.30 p.m). Large public car park at 50 m. LUXEMBOURG Studiohotel BELAPPART
14 15 77 130 77 130 21,50 £ 12 11,50 33,50 1.1-31.12 108 80 30 60 120 70 120 V 5-8 1.1-31.12 25 85 175 95 190 £ 1.1-31.12 24 100 170 120 190 £ 1.1-31.12 36 85 130 90 165 V 1.1-31.12 22-29.12 48 22, route de Trèves L-2633 LUXEMBOURG/SENNINGERBERG Tel 34 95 95 Fax 34 94 95 luxembourg@campanile.com www.campanile.com In der Nähe des Flughafens und 5 Minuten vom Banken- und Europazentrum Kirch- berg gelegen. Das Hotel wurde komplett renoviert und klimatisiert.
Located near the airport and at 5 minutes from the banking and European centre Kirchberg.
The hotel was completely renovated. LUXEMBOURG Hotel-Restaurant CAMPANILE 11, rue de Strasbourg L-2561 LUXEMBOURG Tel 48 58 29 Fax 48 64 80 hotel-bristol@pt.lu www.hotel-bristol.lu Charmantes Hotel, vollständig renoviert, in sehr guter zentraler Lage, 150 Meter vom Bahnhof, 1 km vom historischen Stadtkern, 6 km vom Flughafen und 3 km vom Europaviertel. Charming, well-situated and entirely renovated hotel, at 150 m from the train station, at 1 km from the historic old town, at 6 km from the airport and at 3 km from the European quarter. LUXEMBOURG Hotel BRISTOL 20-22, Place de la Gare • B.P.
1683 L-1616 LUXEMBOURG Tel 48 59 11 Fax 49 32 27 info@hotelinter.lu www.hotelinter.lu Im Zentrum gegenüber vom Haupt- bahnhof gelegen, nahe dem Geschäft- und Bankenviertel und der Altstadt. Die EU-Institutionen sind 4km entfernt. 70 komfortable ruhige Zimmer, 24 in der Kategorie mit Klimaanlage, 55 Nicht- raucherzimmer. WIFI INTERNET. Located in the centre, opposite to railway station, next to financial and city center. 70 comfortable quiet rooms, including 24 luxury rooms with air- conditioning. 55 are non-smoking. FREE WIFI. Restaurant with regional specialities & Bistro. LUXEMBOURG BEST WESTERN HOTEL INTERNATIONAL Nur wenige Schritte vom Bahnhof entfernt ist unser Hotel leicht erreichbar und bietet eine bevorzugte, zentrale Lage.
Ob Ihr Aufenthalt bei uns beruflicher oder touristischer Natur ist, der günstige Standort vereinfacht Ihre Anreise und Ihre Planung.
Situated only a few steps from main station, our hotel is easily accessible and benefits from an exceptionally central location. You will come to appreciate its quietness and its warm welcome. LUXEMBOURG Hotel CARLTON Vom Geschäfts- und Touristikhotel sind Sehenswürdigkeiten, Finanzzentrum und Hauptbahnhof in 5-10 Minuten erreichbar. Autobusse und Taxis in 50 Meter Entfernung. Klimatisierte Komfortzimmer mit CNN, BBC . Business Center mit Internet. WIFI. Business and tourist hotel at 5-10 min. from tourist attractions, financial institutions and railway station. Busses and taxis 50 m. Comfortable & airconditionned rooms with CNN, BBC .
Business centre with Internet. WIFI. LUXEMBOURG Hotel CENTRAL MOLITOR Mitten im Geschäfts- und Finanzzentrum gelegen. Idealer Ausgangspunkt für Ihren Aufenthalt in Luxemburg. Wochenend- pauschale und Firmenpreise auf Anfrage. Internetzugang (WIFI) gratis. Nichtraucher-Hotel.
Situated in the commercial and financial centre. Ideal starting point for your stay in Luxembourg. Weekend prices and corporate rates on request. Free Internet access (WIFI). Reserved for non-smokers. LUXEMBOURG Hotel CHRISTOPHE COLOMB 90 450 99 650 20 40 £ 9,90 40 1.1-31.12 1.1-31.12 70 100 38 10, rue d'Anvers L-1130 LUXEMBOURG Tel 408 41 41 mail@christophe-colomb.lu www.christophe-colomb.lu 28, avenue de la Liberté L-1930 LUXEMBOURG Tel 48 99 11 Fax 48 33 82 reservations@hotelmolitor.lu www.hotelmolitor.lu 7-9, rue de Strasbourg • B.P. 2772 L-2561 LUXEMBOURG Tel 29 96 60 Fax 29 96 64 reception@carlton.lu www.carlton.lu
16 17 179 295 199 650 £ 29 1.1-31.12 1.1-31.12 60 60 60 132 75 165 £ 8 31 1.1-31.12 1.1-31.12 36 200 120 Centre National Sportif et Culturel 2, rue Léon Hengen L-1745 LUXEMBOURG Tel 43 60 60 306 • Fax 42 33 15 info@coque.lu • reception@coque.lu www.coque.lu Das Hotel "Coque" liegt in unmittelbarer Nähe des reichhaltigen kulturellen und touristischen Angebots der wunder- schönen Hauptstadt von Luxemburg. Es ist für Ihren Aufenthalt im Großherzog- tum sicher eine der besten Adressen. Located in the immediate vicinity of the cultural and tourist attractions in the capital city, the Coque Hotel is without a doubt the best place for your stay in Luxembourg.
LUXEMBOURG d'COQUE HOTEL 29, boulevard Roosevelt L-2450 LUXEMBOURG Tel 22 19 75 Fax 22 67 11 contact@hotelcravat.lu www.hotelcravat.lu Im Herzen der Stadt Luxemburg, in der Nähe des Bahnhofs und nur 8 km vom Flughafen entfernt, bietet das Grand Hôtel Cravat hochklassige Unterbringung mit langer Familientradition. Situated in the heart of the city of Luxem- bourg, close to the railway station and only 8 km from the airport, the Grand Hotel Cravat offers a high class welcome in the grand family tradition. LUXEMBOURG GRAND HOTEL CRAVAT Luxembourg Card GRATIS ZUGANG ZU MEHR ALS 60 SEHENSWÜRDIGKEITEN + ausführliche Broschüre + kostenlose öffentliche Verkehrsmittel VERKAUF + INFO Hotels, Touristinfos, Bahnhöfe FREE ADMISSION TO MORE THAN 60 TOURIST ATTRACTIONS + detailed brochure + free public transport SALE + INFORMATION Hotels, tourist offices, stations visitluxembourg.com 1 Tag 13€ 28€ 2 Tage 20 € 48€ 3 Tage 28€ 68€ PREIS 1 Day 13€ 28€ 2 Days 20 € 48€ 3 Days 28€ 68€ PRICE DAY MONTH LUXEMBOURG CARD © Alfo nso Sal gue iro ww w.a lsal pho tog rap hy.c om 3Days 2018 LUXEMBOURG FOR TOURISM B.P.
1001 - L-1010 Luxembourg Tél. +352 42 82 82-1 info@visitluxembourg.com sd sd £ 1.5-31.12 32 Coin avenue de la Liberté / 1 rue de Strasbourg • B.P. 2126 L-1021 LUXEMBOURG Tel 29 11 22 • Fax 29 11 33 mail@cityhotel.lu www.cityhotel.lu Modern eingerichtet. Gelegen wo sich die wichtigsten Geschäftsstrassen treffen. Wochenende, Feiertage, Juli und August: - 25%.
Kostenloser Internet Zugang (WIFI), Garage, Klimaanlage, Bar-Brasserie City Lounge. Modern hotel. Situated very close to the main shopping streets. Weekends, public holidays, July and August: -25%. Free Internet access (WIFI), garage, air- conditioning, Bar-Brasserie City Lounge. LUXEMBOURG CITY HOTEL
18 19 100 375 100 420 30 V 22 20 65 1.1-31.12 1.1-31.12 R: VI1/ + VII1/ 161 65 50 85 155 85 155 V 1.1-31.12 68 48 140 54 150 £ 12 1.1-31.12 18 81 141 95 155 £ 1.1-31.12 35 89 280 99 300 25 £ 28,50 1.1-31.12 1.1-31.12 345 121 45 Luxembourg-Kirchberg 1, Park Dräi Eechelen L-1499 LUXEMBOURG-KIRCHBERG Tel 27 33 31 Fax 27 33 39 99 melia.luxembourg@melia.com www.melia.com Zwischen dem Museum für Moderne Kunst und der Philharmonie, befindet sich das Melia Luxembourg ein modernes undtrendigesHotelinHerzendesEuropa- Viertels mit einzigartiger Architektur und atemberaubendem Panoramablick über die Altstadt.
Located between the Museum of Modern Art and the Philharmonie, this cutting- edge hotel with innovative design, and international ambience welcomes you in the heart of the European Quarter with breathtaking panoramic views over the historic city. LUXEMBOURG Hotel MELIA LUXEMBOURG Restaurant AQUA BY MELIA 30, rue Joseph Junck L-1839 LUXEMBOURG Tel 49 24 96 Fax 49 21 09 H1458@accor.com www.ibis.com Ibis Styles ist eine Marke der Ibis Familie, die Preise beinhalten das Zimmer, das Frühstücksbüffet und den WLAN Zugang. 68 gemütliche und klimatisierte Zimmer. Das Hotel verfügt über eine Bar, in der Sie ebenfalls essen können.
Ibis Styles is brand of ibis family with an all-inclusive offer. Rates include night, breakfast and wifi. 68 non-smoking, modern, comfortable and air-conditioned rooms, near the railway station. Garage on request upon arrival. LUXEMBOURG Hotel IBIS STYLES LUXEMBOURG CENTRE GARE 27, rue du Fort Neipperg L-2230 LUXEMBOURG Tel 406 41 41 mail@marco-polo.lu www.marco-polo.lu Im Stadtzentrum gelegen, in der Nähe des Hauptbahnhofs. Sehr komfortabel ausgestattete Zimmer, alle mit Koch- nische. Monatspauschale sowie Firmenpreise auf Anfrage. Minimum 7 Nächte. Internetzugang (WIFI) gratis. Situated in the city centre, close to the central railway station.
Extremely com- fortable rooms, all with kitchenette. Prices per month and corporate rates on request. Minimum stay 7 nights. Free Internet access (WIFI). LUXEMBOURG Appart-Hotel MARCO POLO 34, Place de la Gare • B.P. 2340 L-1023 LUXEMBOURG Tel 48 52 52 Fax 49 19 37 info@empire.lu www.empire.lu Gegenüber vom Hauptbahnhof und nur wenige Schritte von den beiden grossen Einkaufsstrassen entfernt bietet das Empire Hotel die ideale Unterkunft in Luxemburgs Stadtzentrum.
The affordable city accomodation opposite central railway station. Only a few steps from the two main shopping avenues and 1000 mtrs from historical city center. LUXEMBOURG Hotel EMPIRE 12, rue Jean Engling L-1466 LUXEMBOURG Tel 43 78 058 Fax 43 78 60 95 info@doubletree-luxembourg.com www.doubletree3.hilton.com Wenn Sie auf der Suche nach einem ruhigen und entspannten Hotel sind, sind Sie bei uns genau richtig da wir Inmitten einer grünen und friedlichen Gegend gelegen sind. Stadtzentrum (15 Min) und Flughafen (10 Min) sind leicht erreichbar.
Whether you travel on business or leisure, the DoubleTree by Hilton Luxembourg offers you the ideal setting to unwind.
Surrounded by forest, it is easily accessible by car and bus; 10min to Findel Airport and 15min to the city centre and Kirchberg district. LUXEMBOURG Hotel DOUBLE TREE BY HILTON LUXEMBOURG
20 21 71 375 71 375 25 65 £ 20 25 65 1.1-31.12 1.1-31.12 148 50 60 84 370 84 370 £ 19 1.1-31.12 110 80 350 80 350 V 20 20 30 1.1-31.12 1.1-31.12 260 150 100 89 270 89 270 £ 10-20 20 60 1.1-31.12 1.1-31.12 R: VI1/ + VII1/ 150 80 20 35, rue du Laboratoire L-1911 LUXEMBOURG Tel 24 87 81 Fax 26 48 02 23 H5556@accor.com www.accorhotels.com Das 4-Sterne Hotel Novotel Luxembourg Centre befindet sich inmitten des histori- schen Stadtzentrums das zum UNESCO Weltkulturerbe gehört, entfernt. The Novotel Luxembourg Centre is a 4 star hotel featuring 150 modern and comfortable rooms, a bar and a restau- rant, as well as 4 rooms for meetings and seminars.Take advantage of the many nearby tourist attractions and activities.
LUXEMBOURG Hotel-Restaurant NOVOTEL LUXEMBOURG CENTRE 6, rue du Fort Niedergrünewald • B.P. 512 L-2226 LUXEMBOURG Tel 42 98 48-1 Fax 43 86 58 H1930@accor.com www.accorhotels.com Das 4 Sterne Hotel Novotel Luxemburg Kirchberg ist inmitten der europäischen Institutionen gelegen. Es umfasst 260 geräumige Zimmer, eine Bar, ein Restaurant mit Terrasse, 10 Meeting- Räume und einen privaten Parkplatz. Novotel Luxembourg Kirchberg is a 4 star hotel, ideal for leisure and business trip. Located just a few steps from the European Institutions and 10 minutes ride to the city center. 260 spacious and modern bedrooms.
LUXEMBOURG Hotel-Restaurant NOVOTEL LUXEMBOURG KIRCHBERG 1, route de Trèves • B.P. 1973 L-1019 LUXEMBOURG/SENNINGERBERG Tel 34 05 71 Fax 34 02 17 nhluxembourg@nh-hotels.com www.nh-hotels.com Das NH Luxembourg befindet sich in der Nähe des Flughafens, nur 10 Min vom Stadtzentrum. Es verfügt über ein Restaurant und eine Bar mit Terrasse, einen Fitnessraum mit einzigartigem Ausblick über den Flughafen, gratis Parking und Flughafen Shuttle. The NH Luxembourg is located close to the airport at only 10 minutes drive from the city centre.The hotel offers a restaurant and a bar with terrace, a fitness area with a unique view on the airport runway, a free parking and airport shuttle.
LUXEMBOURG Hotel-Restaurant NH LUXEMBOURG 13, avenue J.F. Kennedy L-1855 LUXEMBOURG Tel 27 04 0 Fax 27 04 89 44 H7206@accor.com www.accorhotels.com Das Novotel Suites Luxembourg ist ein ausschließliches Suite-Hotel mit 110 Suiten die für Kurzausflüge wie lange Geschäftsreisen geeignet sind. Es liegt im Stadtteil Kirchberg, nur einen Katzen- sprung von der Philharmonie und dem Grand Theatre. Novotel Suites Luxembourg is a suiteonly hotel in the Kirchberg District, just steps from the Philharmonie Concert Hall, Grand Théâtre, Museum of Modern Art and D'Coque sports complex, and a 8-minute drive from the centre of Luxembourg-City.
LUXEMBOURG Hotel NOVOTEL SUITES LUXEMBOURG Luxembourg-Kirchberg
22 23 99 345 119 365 25 50 £ 13,50 45 1.1-31.12 1.1-31.12 89 80 60 172 515 192 535 £ 13,50 40 1.1-31.12 1.1-31.12 11 30 10 110 495 130 515 45 62 £ 18,50 65 1.1-31.12 1.1-31.12 58 60 30 89 270 109 290 35 40 £ 13,50 45 1.1-31.12 1.1-31.12 65 80 60 5, avenue Marie-Thérèse L-2132 LUXEMBOURG Tel 45 61 41-1 Fax 45 61 41-222 reception.plaza@goereshotels.com www.goereshotels.com Ein warmer, freundlicher Empfang und eine perfekte Infrastruktur machen das Hotel Parc Plaza zu einer perfekten Adresse für Geschäfts- und Freizeitauf- enthalte.
Geniessen Sie die italienische Küche in unserem Restaurant "Le Bec Fin".
A warm and friendly arrival and a perfect infrastructure, convert the Hotel Parc Plaza into an ideal address for business- trips, as well as for touristic residence purposes. Discover italian food in our restaurant "Le Bec Fin". LUXEMBOURG Hotel-Restaurant PARC PLAZA 1, rue Sigefroi L-2536 LUXEMBOURG Tel 26 86 76-1 Fax 26 86 76-36 reception.beauxarts@goereshotels.com www.goereshotels.com Direkt in der Altstadt und neben dem großherzöglichen Palast gelegen, beschert Ihnen das Hotel Parc Beaux- Arts einen unvergeßlichen Aufenthalt. Entdecken Sie die traditionelle luxemburgische Küche in unserem Restaurant Le Friquet's.
Situated in the heart of the old city next to the grand-ducal palace and the national museum for history and art, the hotel Parc Beaux-Arts will enable you an unforgettable stay. Discover traditional luxembourgish food in our restaurant Le Friquet's. LUXEMBOURG Hotel-Restaurant PARC BEAUX-ARTS 111, avenue du X Septembre L-2551 LUXEMBOURG Tel 44 23 23-1 Fax 44 44 84 reception.belair@goereshotels.com www.goereshotels.com Das Hotel befindet sich im ruhigen Wohnviertel Belair direkt an den Parc de Merl anschließend und in nächster Nähe zum Stadtzentrum. Unser Hotel und sein Restaurant "Le Bistrot" bietet einen unvergleichlichen Standard von Service und Komfort.
Located in the residential neighbour- hood of Belair, Parc Belair and it's restaurant "Le Bistrot" opens onto the Parc de Merl, and is within easy reach of the city centre. The hotel Parc Belair offers unrivalled quality of service and comfort. LUXEMBOURG Hotel-Restaurant PARC BELAIR 5, avenue Marie-Thérèse L-2132 LUXEMBOURG Tel 45 61 41-1 Fax 45 61 41-222 reception.bellevue@goereshotels.com www.goereshotels.com Mitten im Grünen und in ruhiger Um- gebung gelegen, bietet das Hotel Parc Belle-Vue und sein Restaurant "Le Bec Fin" einen einmaligen Blick auf die Stadt Luxemburg. Ideal für Business als auch Freizeitreisende.
In its green, quiet setting the hotel Parc Belle-Vue and it's restaurant "Le Bec Fin" offer a unique view of the town of Luxembourg. Close to the city centre, it is easy to reach and a great base for both business travellers and tourists. LUXEMBOURG Hotel-Restaurant PARC BELLE-VUE Luxembourg-Grund
24 25 180 550 180 550 25 31 25 120 1.1-31.12 1.1-31.12 210 160 70 385 1600 385 1600 £ 26 32 80 1.1-31.12 1.1-31.12 28 40 60 130 180 150 200 25 35 £ 1.1-31.12 35 70 100 80 150 V 1.1-31.12 1.1-31.12 R: VI1/ + VII 20 90 60 18, Place d'Armes L-1136 LUXEMBOURG Tel 27 47 37 Fax 27 47 38 info@hotel-leplacedarmes.com www.hotel-leplacedarmes.com Wie eine kleine ruhige Insel im Herzen von Luxemburg, geöffnet auf die schöns- ten Terrassen und Höfe, stellt sich The Place d'Armes heraus als einzigartiger und außergewöhnlicher Ort.
An island of serenity in the heart of Luxembourg, opened on the most beautiful terraces and courtyards, "The Place d'Armes" turns out to be unique and exceptional. 16 rooms and 12 suites with soft shades all enrolled in tradition of high-quality.
LUXEMBOURG Hotel-Restaurant LE PLACE D'ARMES 12, boulevard Royal L-2449 LUXEMBOURG Tel 24 16 16-1 Fax 22 59 48 reservation-lux@leroyal.com www.leroyal.com Das Royal bietet Ihnen elegant einge- richtete Zimmer und ein Wellnesscenter mit einem Innenpool. Dieses 5-Sterne- Hotel verfügt über 2 Restaurants und eine Terrasse. Die traditionellen Zimmer und Suiten wurden im Jahr 2016 komplett renoviert. Unique location in the hearth of Luxem- bourg City. 210 rooms and suites, 2 restaurants and a Piano bar. Member of "The Leading Hotels of the World". LUXEMBOURG LE ROYAL Hotels & Resorts 6, rue Notre-Dame L-2240 LUXEMBOURG Tel 22 28 44 Fax 26 26 29 00 simoncinihotel@pt.lu www.hotelsimoncini.lu Das 4-Sterne-Hotel im Zentrum von Luxemburg ist ideal gelegen und keine 200 Meter von der Kathedrale Notre- Dame entfernt.
Der Bahnhof ist nicht weit weg und in wenigen Minuten erreichen Sie die Place Guillaume II und das Monument "Gelle Fra". The Hotel Simoncini is an innovative art hotel in the heart of the city of Luxem- burg. The hotel has a contemporary art gallery which exhibits and expands its collections in the hotel itself. LUXEMBOURG Hotel SIMONCINI 121, route de Thionville L-2611 LUXEMBOURG Tel 48 25 63 Fax 48 25 63-63 info@hotelpax.lu www.hotelpax.lu In der Nähe des Hauptbahnhofs im Stadtzentrum sowie der Autobahn- zubringer zum Flughafen und nach Kirchberg gelegen, empfängt Sie dieses Hotel mit einer warmen und familiären Atmosphäre.
Italienische Küche. Grosse Terrasse im Sommer.
Located close to the central station and the city centre, and motorway access to the airport and Kirchberg, this completely renovated hotel welcomes you in a warm family atmosphere. Italian cuisine. Large terrace in summer. LUXEMBOURG Hotel PAX Restaurant LA LOCANDA 115 135 135 160 £ 1.1-31.12 1.1-31.12 25.12 + 1.1 R: III 14 140 120 36, rue des Septfontaines L-2534 LUXEMBOURG Tel 44 23 56 Fax 44 23 53 info@sieweburen.lu www.sieweburen.lu 3 km vom Stadtzentrum, Banken- und Europazentrum Kirchberg entfernt. Inmitten der Natur gelegen. Grosse Terrasse. Parking und Kinderspielplatz. Gratis Wifi und Geldschrank.
3 km from the city center, the financial and European center Kirchberg. Situated in the middle of the nature. Large terrace. Parking and playground for children. Free Wifi and safe.
LUXEMBOURG Hotel-Restaurant SIEWEBUREN
26 27 125 700 125 700 V 28 29,50 45 1.1-31.12 1.1-31.12 R: VI1/ 109 100 250 620 250 620 £ 29 45 85 1.1-31.12 1.1-31.12 R: 1.1-8.2 128 100 4, rue du Fort Niedergrünewald L-2226 LUXEMBOURG Tel 43 77 61 Fax 42 50 91 H1314@sofitel.com www.sofitel.com Ausgesuchtes Hotel in originellem Baustil. 5 Sterne, 109 Zimmer, 5 Sofitel Suiten und 4 Prestige Suiten, 2 Restaurants, 1 Bar, 1 Lounge Bar, 8 Konferenzräume. The Sofitel Luxembourg Europe blends bright, highly contemporary architecture with comfortable, welcoming interiors.
Service 5*, 109 guest rooms including 5 Sofitel suites, 4 Prestige suites, 2 restau- rants, 1 bar, 1 lounge, 8 meeting rooms. LUXEMBOURG Hotel SOFITEL LUXEMBOURG EUROPE 40, boulevard d'Avranches L-1160 LUXEMBOURG Tel 24 87 71 Fax 26 48 02 23 H5555@sofitel.com www.sofitel.com Das Sofitel Luxembourg Le Grand Ducal thront über dem zentral gelegenen Petrusse-Tal und bietet einen einzigartigen Panoramablick über das historische Zentrum der Stadt. Genießen Sie eine elegante und gemütliche Atmos- phäre.
The Sofitel Luxembourg Le Grand Ducal overlooks the centrally located Pétrusse Valley and offers a panoramic view over the historic center of the city in an elegant and relaxing atmosphere. LUXEMBOURG Hotel SOFITEL LUXEMBOURG LE GRAND DUCAL Restaurant MU LUXEMBOURG Luxembourg-Grund Luxembourg-Grund
28 29 Luxemburgisch / Luxembourgish 9,50 32,50 1.1-31.12 VI1/ + VII1/ 120 40 Französisch / French 25 80 1.1-31.12 120 95 Französisch / French 11,70 35 1.1-31.12 25.12 + 1.1 90 90 Luxemburgisch / Luxembourgish 7,50 25 1.1-31.12 VII + I 48 30 Luxemburgisch / Luxembourgish 11,50 30,50 1.1-31.12 130 70 LUXEMBURG, HAUPTSTADT LUXEMBOURG, THE CAPITAL CITY RESTAURANTS SEITE/PAGE 28-39 12, Rives de Clausen L-2165 LUXEMBOURG Tel 26 20 10 17 Fax 29 61 76 info@1com.lu www.1com.lu In diesem neuen Restaurant finden Sie alles, was für das traditionsreiche Münchner Oktoberfest typisch ist: Bier in der 1-Liter-Maß, bayrische Köst- lichkeiten wie Grillhähnchen, leckere Würstchen oder riesige Brezeln.
In this restaurant you will find all the elements of Munich's famous Oktober- fest: beer served in 1-litre tankards, Bavarian culinary specialities. LUXEMBOURG Restaurant Brauerei BIG BEER COMPANY Hôtel Le Royal 12, boulevard Royal L-2449 LUXEMBOURG Tel 24 16 16 737 restauration-lux@leroyal.com www.restaurant-amelys.lu Das Amélys bietet eine modernere Karte in einer vollständig renovierten Umgebung und verfügt zudem über eine wunder- schöne große Terrasse, bestens geeignet um es sich bei schönem Wetter gemütlich zu machen.
Restaurant Amelys is THE place to be in the city center of Luxembourg! Come and taste traditional and natural dishes in a sumptuous surroundings brightened by a sunny and blossomed outdoor terrace in summertime. LUXEMBOURG Restaurant AMELYS 9, Place d'Armes L-1136 LUXEMBOURG Tel 26 10 38 83 Fax 26 47 88 97 laboucherie.lux@gmail.com www.laboucherie.lu Das Restaurant La Boucherie bietet Ihnen eine Riesenauswahl an gegrilltem Fleisch, die Spezialität des Hauses, an. Die Küche ist jeden Tag von 11 bis 22 Uhr geöffnet.
The Boucherie restaurant offers a wide selection of grilled meats for which it is famous.
The kitchen is open non-stop from 11a.m. to 10 p.m. and offers winter stews and when the weather is nice, seasonal salads. LUXEMBOURG Restaurant LA BOUCHERIE 142, Val Sainte Croix L-1370 LUXEMBOURG Tel 26 45 99 09 info@chez-vincent.lu www.chez-vincent.lu Luxemburger Bar-Restaurant beraten von Tony Tintinger mit einfacher und hochwertiger Küche. Kulinarische Pro- dukte und Traditionen aus Luxemburg. Gepflegtes und modernes Ambiente mit entspannter Atmosphäre. Schöne Terrasse und kostenlose Parkplätze. Luxemburgish bar-restaurant advised by Tony Tintinger with simple and quality cuisine. Promoting culinary products and traditions from Luxemburg.
Neat and modern setting with a relaxed at- mosphere. Beautiful terrace and free parking.
LUXEMBOURG Restaurant BRASSERIE DES ARQUEBUSIERS 2a, rue des Capucins L-1313 LUXEMBOURG Tel 47 45 12 contact@brasserie-du-cercle.lu www.brasserie-du-cercle.lu Die Brasserie du Cercle befindet sich auf der Place d'Armes, im Herzen der Hauptstadt. Bei uns finden Sie eine große Auswahl an typisch luxemburgischen Spezialitäten, italienische Gerichte und handwerklich hergestelltes Eis. The Brasserie du Cercle is located in the heart of the city center at the "Place d'Armes". You will find varieties of regional kitchen, Italian plates (pizzas from wooden oven, pastas) and traditional Italian ice cream.
LUXEMBOURG Restaurant BRASSERIE DU CERCLE
30 31 Französisch / French 11 29 1.1-31.12 32 60 Luxemburgisch / Luxembourgish 14 69 1.1-31.12 VII/1 + I 45 36 Gastronomisch / Gastronomic 78 228 1.1-30.7 29.8-31.12 I + VI1/ + VII 30 10 Französisch / French 15 25 1.1-31.12 II + /1 45 25 Chocolate House 5 8 1.1-31.12 100 60 Luxemburgisch / Luxembourgish 12,50 25 1.1-30.12 VII/1 + I/1 90 Hôtel Le Place d'Armes 18, Place d'Armes L-1136 LUXEMBOURG Tel 26 20 37 70 info@cafedeparis.lu www.cafedeparis.lu Café de Paris ist ein charmantes und entspanntes Weinrestaurant.
Ein freundliches Bistro um Tapas zu teilen und gutes Wein zu genießen. Auch bietet dieses ein saisonales Bio-Produkten Menü. Warum nicht unsere Produkte auf der Terrasse ausprobieren? Le Café de Paris serves tasty cuisine with a menu based on seasonal products. A French friendly Bistrot to share some Tapas, taste good wines and enjoy Terroir specialties. And if you're lucky that might be on our terraces!
LUXEMBOURG Restaurant CAFE DE PARIS 91, rue de Trèves L-2630 LUXEMBOURG Tel 26 43 25 01 Fax 26 43 25 02 centser-roudhaus@pt.lu www.centser-roudhaus.lu Das Restaurant Centser Roud Haus hat eine lange Gourmet-Tradition. Der dynamische junge Küchenchef heisst Jacques Schoumacker. The restaurant Centser Roud Haus has a long gourmet tradition. Jacques Schoumacker is the young and dynamic chef. LUXEMBOURG Restaurant CENTSER ROUD HAUS Hôtel Le Place d'Armes 18, Place d'Armes L-1136 LUXEMBOURG Tel 27 47 37 421 • Fax 27 47 38 cristallerie@hotel-leplacedarmes.com www.la-cristallerie.com Im Ein-Stern Michelin Restaurant La Cristallerie definiert der Chef Fabrice Salvador eine raffinierte, authentische und schmackhafte Gastronomie, mit einem Ehrenplatz für frische saisonale Produkte.
At La Cristallerie, one Michelin star, the Chef Fabrice Salvador suggests refined, authentic and tasty gastronomy, with a place of honor for the freshest seasonal products. LUXEMBOURG Restaurant LA CRISTALLERIE 41, rue Notre-Dame L-2240 LUXEMBOURG Tel 26 27 02 79 cafesino@casino-luxembourg.lu www.casino-luxembourg.lu Mittagessen mit jeweils 3 Spezialitäten zur Auswahl. Montags wird ein "all you can eat" Buffet angeboten. Eine schöne Auswahl an hausgemachten Desserts und Gebäck vervollständigen dieses Gourmet- menü. Ein Brunchbuffet wird samstags und sonntags serviert.
Lunch specialities with always 3 sugges- tions.
Mondays an "all you can eat" buffet is offered. A nice selection of home made desserts and other pastries to complete this gourmet menu. A brunch buffet is served saturdays and sundays. LUXEMBOURG Restaurant CA(FE)SINO 20, rue du Marché-aux-Herbes L-1728 LUXEMBOURG Tel 26 26 20 06 Fax 26 26 20 07 info@chocolate-house-bonn.lu www.chocolate-house-bonn.lu Das Chocolate House liegt gegenüber vom großherzoglichen Palast. Seien Sie unser Gast und genießen Sie Ihren Hotchocspoon.
The Cocolate House is situated in front of the Grand Ducal Palace. So take your seat, enjoy a Hotchocspoon, and relax. We are sure you will make Chocolate House your favorite venue. An unfor- gettable, superlative experience, on all counts. LUXEMBOURG Restaurant CHOCOLATE HOUSE 4-6, Côte d'Eich L-1450 LUXEMBOURG Tel 22 61 41 Fax 26 20 19 93 info@umdierfgen.lu www.umdierfgen.lu Vor einer herrlich altmodischen Kulisse, dieeinherzlichesFlairausstrahlt,erfreut sich die Stammkundschaft seit fast 50 Jahren an köstlichen luxemburgischen Gerichten. Das Restaurant ist auf zwei Etagen angelegt für bis zu 90 Personen.
In a delightfully quaint setting pervaded by a warm atmosphere, regulars delight in the delicious Luxembourg cuisine placed before them. The rustic and wel- coming surroundings, on two floors, have been charming guests for 50 years. LUXEMBOURG Restaurant-Brasserie UM DIERFGEN
Italienisch / Italian 15 25 1.1-31.12 I/1 + II/1 VII Grill 15 25 1.1-31.12 160 150 Brasserie 10 120 1.1-31.12 25 + 26.12 160 80 Japanisch / Japanese 28 68 6.1-8.4/21.4- 12.8/1.9-23.12 VI1/ + VII + S 40 International 25 70 1.1-31.12 VI1/ + VII + I/1 140 90 1, bld F.W. Raiffeisen L-2411 LUXEMBOURG Tel 52 52 10 540 info@divino.lu www.divino.lu Located within the wine store VINISSIMO, "Divino" offers a new restoration concept: italian traditional meals, antipasti, various pasta plates but also boards of Italian high quality deli meats and cheeses. It is the Italian way of life.
LUXEMBOURG Restaurant DIVINO 11, Place d'Armes L-1136 LUXEMBOURG Tel 26 27 02 92 contact@groupe-srb.com Im Herzen der Stadt Luxemburg gele- gen, auf dem berühmten Paradeplatz, der 'Place d'Armes', ist das Restaurant 'Le Grand Café' bei Liebhabern gegrillter Fleischgerichte eine äußerst populäre Adresse.
Ebenso verführerisch ist die Palette an Carpaccios, Salaten und Burger-Spezialitäten sowie Meeres- früchten und gebratenem Fisch. LocatedinthecitycenterofLuxembourg, on the famous Place d'Armes, the food establishment 'Le Grand Café' caters the grilled meats lovers. Here, the meat is highlighted. You will be also seduced by our selection of carpaccio, salads, burgers as well as seafood recipes and grilled fishes.
LUXEMBOURG Restaurant LE GRAND CAFE 12-14, Place Guillaume II L-1648 LUXEMBOURG Tel 26 20 20 20 Fax 26 20 19 18 bg@pt.lu www.brasserieguillaume.lu Die Brasserie Guillaume ist vor allem ein geselliger Ort, an dem man zu jeder Zeit speisen kann, von einer Tasse Kaffee bis zu kompletten Gerichten. Besuchen Sie uns und entdecken Sie unser Können und unsere Spezialitäten: Carpaccio und Meeresfrüchte. Brasserie Guillaume is a friendly and relaxed space where you can enjoy a coffee, a light meal or a generous dinner at any time of day. Come and sample our culinary expertise, best showcased in our specialities of carpaccio and seafood.
LUXEMBOURG Restaurant BRASSERIE GUILLAUME 4, rue Münster L-2160 LUXEMBOURG Tel 47 06 04 kamakura@pt.lu www.kamakura.lu The first Japanese restaurant in Luxembourg managed by Hajime Miyamae "The Winner of Minister's Awards for Overseas Promotion of Japanese Food by Japan's MAFF" with the support of Akira Yasuoka "The Chef of the Year 2011 by GaultMillau". LUXEMBOURG Restaurant KAMAKURA Ideal gelegen im Geschäftsviertel Kirch- berg ist das Kennedy eine einzigartige Adresse. Schick und gemütlich bietet es eine warme und entspannende Atmo- sphäre, der Raum wird durch die grosse Veranda und die Terrasse mit Licht über- flutet.
Ideally located in the centre of the Kirch- berg business district, the Kennedy is a unique location offering a warm atmos- phere, filled with light thanks to its large glass roof and its beautiful terrace. LUXEMBOURG Brasserie-Restaurant KENNEDY 35F, Avenue JF Kennedy L-1855 LUXEMBOURG Tel 28 68 20 20 booking@kennedy.lu www.kennedy.lu 33 32
34 35 Luxemburgisch / Luxembourgish 7 28 1.1-31.12 II 50 Thai 6 28 1.1-31.12 100 Französisch / French 17 60 1.1-31.12 VII 140 40 Italienisch / Italian 10 20 23.1-31.12 60 60 9,90 19,90 1.1-31.12 131 Italienisch / Italian 10 35 1.1-31.12 25 + 26.12 60 80 3, Park Dräi Eechelen L-1499 LUXEMBOURG Tel 45 37 85 970 Fax 45 37 85 400 p.aubert@mudam.lu www.mudamcafe.lu Das von den französischen Designern Ronan und Erwan Bouroullec gestaltete Mudam Café ist das Restaurant des durch den berühmten Architekten Ieoh Ming Pei konzipierten Musée d'Art Moderne Grand-Duc Jean.
The Mudam Café, arranged by the French designers Ronan and Erwan Bouroullec, is the restaurant of the Musée d'Art Moderne Grand-Duc Jean by famous architect Ieoh Ming Pei. LUXEMBOURG Restaurant MUDAM CAFE 45, Avenue JF Kennedy L-1855 LUXEMBOURG Tel 27 40 60 00 info@kinkhao.lu www.kinkhao.lu Das Kin Khao befindet sich im Kinepolis-Komplex in Kirchberg und ist 7/7 geöffnet. Das Restaurant serviert authentische thailändische Gerichte wie Getränke aus den vier Ecken Thailands. At Kin Khao, the Thai Kitchen Team is eagertocreateauthenticThaidishesfrom all over Thailand, served on traditional Thai Porcelain.
Kin Khao is open 7/7 in the Kinepolis Kirchberg gallery. LUXEMBOURG Restaurant KIN KHAO 3, rue de la Tour Jacob L-1831 LUXEMBOURG Tel 43 90 11 Fax 43 34 86 info@brasserie-mansfeld.com www.brasserie-mansfeld.lu Die Brasserie Mansfeld befindet sich in einem denkmalgeschützten Gebäude in der Stadt Luxemburg. In einer herzlichen Umgebung bietet es eine eher traditionelle, aber raffinierte französische Küche. Vegetarische und glutenfreie Gerichte. Terrasse.
The Brasserie Mansfeld is situated in a building listed on historic Luxembourg's register. Our traditional and fine French cuisine will take you through the 4 seasons. Vegetarian and gluten free options. Calm and shady terrace. LUXEMBOURG Restaurant BRASSERIE MANSFELD 111, rue Anatole France L-1530 LUXEMBOURG Tel 26 64 92 44 Fax 26 20 19 18 bg@pt.lu www.laltraosteria.lu Die im Grünen gelegene Altra Osteria bietet Ihnen Entspannung, während Sie kulinarische Spezialitäten aus Süditalien genießen: Pizza, Pasta, Fisch, ... Gemütliche, entspannte Atmosphäre, Freisitz im Sommer, sicherer Parkplatz.
The delightful green setting of Altra Osteria is the perfect place to sit back and savour the culinary specialities of southern Italy, including pizzas, pasta and fish. Friendly, relaxed atmosphere, terrace in summer, easy parking. LUXEMBOURG Restaurant L'ALTRA OSTERIA TENNIS CLUB 233-241, rue de Beggen L-1221 LUXEMBOURG Tel 24 52 70 30 memphisbeggen@outlook.com Bei Memphis Coffee tauchen Sie ein in die kulturelle Welt Amerikas der 50er. Musik aus der Jukebox mit Songs zum Selberwählen, Mobiliar in glitzernden, knalligen Farben, historische Werbe- schilder,Tanksäule,FußbodenmitSchach- brettmuster und große Burgerkarte.
At Memphis Coffee you dive into the cultural world of the US 50s. Music from the jukebox, with an impressive range of songs for you to choose from, glitzy brightly coloured furniture, period advertisements, a gas pump and a checkerboard-patterned floor. LUXEMBOURG Restaurant MEMPHIS COFFEE 10, Place Guillaume II L-1648 LUXEMBOURG Tel 26 20 20 20 Fax 26 20 19 18 bg@pt.lu www.losteria.lu Die Osteria zeichnet sich durch ihre originelle Karte aus. Unser Chefkoch Vincenzo Santamaria bereitet für Sie italienische und venezianische Speisen zu: Kalbsragout, Risotto mit Sepia- Tinte, Ossobuco, Kalbsleber, gegrillten Oktopus, ...
L'Osteria is renowned for its original, innovative menu. Our chef Vincenzo Santamaria prepares Italian and Vene- tian specialities including veal ragù, squid ink risotto, osso bucco, veal liver and grilled octopus. LUXEMBOURG Restaurant L'OSTERIA
36 37 Französisch / French 53 76 1.1-31.12 42 58 International 10,60 25 1.1-31.12 VII 120 18 Französisch / French 50 70 1.1-31.12 VI1/ + VII 100 80 Hôtel Le Place d'Armes 18, Place d'Armes L-1136 LUXEMBOURG Tel 27 47 37 411 • Fax 27 47 38 pless@hotel-leplacedarmes.com www.hotel-leplacedarmes.com Genießen Sie die elegante Atmosphäre in unserer Rotisserie Plëss.
Entdecken Sie unsere gegrillten Fleischgerichte als auch eine umfangreiche Auswahl an Fischgerichten. Die Küche und die Rotisserie befinden sich im direkten Kontakt mit unseren Gästen. Enjoy the brand new Plëss Rôtisserie and its elegant atmosphere. Every day discover our grilled meats and a large selection of fish crudos. The kitchen and the rotisserie are set in the middle of the room, in permanent contact with our guests.
LUXEMBOURG Restaurant-Rôtisserie PLËSS 16, Grand-rue L-1661 LUXEMBOURG Tel 47 07 03 Fax 46 02 40 info@oberweis.lu www.oberweis.lu Als wahre Virtuosen in der Herstellung von süßen und herzhaften Köstlichkeiten führen die Brüder Oberweis mit Talent und Inspiration das Konditorhandwerk ihrer Eltern weiter, und zwar mit auf- regender und feinschmeckerischer Leidenschaft. True virtuoso of sweet and savory delights the Oberweis brothers carry on with talent and inspiration the art of making pastry as initiated by their parents more than 50 years ago, i.e. emotional and with provocative fragrance.
LUXEMBOURG Pâtisserie-Traiteur OBERWEIS Hôtel Le Royal 12, boulevard Royal L-2449 LUXEMBOURG Tel 24 16 16-736 • Fax 22 59 48 restauration-lux@leroyal.com www.restaurant-pomme-cannelle.lu Als das kulinarische Aushängeschild des "LeRoyal"präsentiertsichdasGourmet- Restaurant La Pomme Cannelle.
Hier bieten sich dem Gast klassische französische Gerichte, innovativ mit kulinarischen Köstlichkeiten aus aller Welt verfeinert. Located in the heart of Luxembourg, in the prestigious Hôtel Le Royal , the restaurant La Pomme Cannelle offers a swift yet delicious set business menu as well as a range of dishes and wines that will ensure you a "royal" experience. LUXEMBOURG Restaurant LA POMME CANNELLE 41, Allée Scheffer L-2520 LUXEMBOURG Tel 27 40 41 41 info@siegfried.lu www.siegfried.lu Siegfried, ehemals Westeschgaart, ist ein traditionelles Brauhaus inmitten von Luxemburg. Siegfried bietet unter der Leitung des jungen Küchenchefs Christophe Prosperi luxemburgische Spezialitäten an, oder eben ein gemüt- liches Feierabend-Bier.
Brasserie Siegfried is an authentic Luxembourgish brasserie. The kitchen serves Luxembourgish and French cui- sine, but you're welcome for a drink too. LUXEMBOURG Restaurant BRASSERIE SIEGFRIED VON WESTESCHGAART 36, rue des Sept-Fontaines L-2534LUXEMBOURG-ROLLINGERGRUND Tel 44 23 56 Fax 44 23 53 siewebur@pt.lu www.sieweburen.lu Luxemburgische Küche und saison- bedingte Spezialitäten. Ruhige Lage, 3 km von Luxemburg-Stadt am Rande des "Bambësch". Spielplatz. Grosse Terrasse. Luxembourgish cuisine and specialities acoording to the seasons. Quiet location, 3 km from Luxembourg, next to the "Bambësch".
Games for children. Large terrace. LUXEMBOURG Restaurant SIEWEBUREN 6, Plateau Altmünster L-1123 LUXEMBOURG Tel 26 47 84 26 contact@umplateau.lu www.umplateau.lu Entdecken Sie eine gemütliche Stim- mung in einer schicken und intimen Einrichtung. Nach einem schönen Glas Wein oder einem der vielen Cocktails in der Baratmosphäre folgen die hoch- wertigen und raffinierten Gerichte. Enjoy the cosy atmosphere and the smart and intimate decoration. After a good glass of wine or one of the multiple cocktails, in the animation of the bar, you can savour good products famous for their simplicity.
LUXEMBOURG Restaurant UM PLATEAU Französisch / French 46 120 1.1-31.12 VI + VII 1-31.8 85 Luxemburgisch / Luxembourgish 5 25 1.1-31.12 I/1 + VI1/ + VII 70 30 Luxemburgisch / Luxembourgish 11 37,50 1.1-31.12 III 140 120
38 39 Französisch / French 15 50 1.1-31.12 /1 : 24-25-26.12 + 1.1 150 30 Luxemburgisch / Luxembourgish 20 35 2.1-23.12 / 27-30.12 I1/ + VI1/ VII + S 45 International 40 60 1.1-31.12 VI1/ + VII 80 80 Grill 14 24,50 1.1-31.12 68 30 Alvisse Parc Hôtel 120, route d'Echternach L-1453 LUXEMBOURG Tel 43 56 43-0 • Fax 43 69 03 info@parc-hotel.lu www.parc-hotel.lu Geniessen Sie die vorzügliche Küche des PARC HOTELS auf seiner sonnigen Terrasse oder in seinem geräumigen Restaurant "La Véranda".
Entdecken Sie auch unsere Themen- abende, unser Lunch Express Menü sowie unser Sunday Brunch. The Parc Hotel invites you to discover the pleasures of a traditional cuisine on its sunny terrace or in its spacious restau- rant "La Véranda", accommodating up to 150 guests.
LUXEMBOURG Restaurant LA VERANDA Luxembourg 32, rue de l'Eau L-1449 LUXEMBOURG Tel 26 27 07 33 amtiirmschen@gmail.com www.amtiirmschen.lu Das Restaurant "Am Tiirmschen" liegt im Herzen des "Ilot Gastronomique Fësch- maart" und bietet traditionelle luxem- burgische und französische Küche und hebt ganz besonders lokale Produkte und Weine hervor. Located in the heart of the "Ilot Gastro- nomique Fëschmaart", the restaurant "Am Tiirmschen" offers traditional Lux- embourg / French cuisine, promoting local products and wines. LUXEMBOURG Restaurant AM TIIRMSCHEN 1, Place de l'Europe L-1499 LUXEMBOURG Tel 27 99 06 66 info@tempobaroumanger.lu www.tempobaroumanger.lu "Bar où manger", auf der Rückseite der Philharmonie, bietet zu jeder Tageszeit eine Karte ganz ohne Einschränkungen.
Hier können Sie in aller Ruhe ein Glas trinken und dazu ein paar Knabbereien, Vorspeisen und Gerichte genießen. "Bar où manger" proposes you a restau- rant menu at any time of the day. You can sip a glass by pecking at 1 or 2 snacks, starters, suggestions in small portions and/or a selection of dishes. All this in a spirit of simplicity, sharing & conviviality. LUXEMBOURG Restaurant TEMPO BAR OÙ MANGER 27, rue Philippe II L-2340 LUXEMBOURG Tel 26 20 33 31 www.snooze.pub Kommen Sie auf ein Bier und bleiben Sie für einen Burger. Wir sind jeden Tag durchgehend geöffnet und führen über 30 verschiedene Biere und 25 leckere Burger.
Come for a beer, stay for a burger. We are open every day, so come enjoy one of our 30 beers or one of the 25 delicious burgers. LUXEMBOURG Restaurant SNOOZE PUB Luxembourg
41 40 THEMATISCHE ANGEBOTE 2018 AUSZEIT IN LUXEMBURG-STADT 01.01-31.12 LUXEMBOURG - CITY BREAK 01.01-31.12 LUXEMBURG - IM HERZEN DER GESCHICHTE 01.01-31.12 LUXEMBOURG-ATTHEHEARTOFHISTORY 01.01-31.12 Ein Wochenende für alle, die Luxemburg erleben wollen. Entdecken Sie die Schönheit der sympathischen Hauptstadt; lernen Sie die alte Festungsstadt näher kennen, die man früher das "Gibraltar des Nordens" nannte: das historische Stadtzentrum, der Bockfelsen, die Wiege der Stadt mit der Sage der Melusina, die namhaften Museen.
Die multikulturelle Atmosphäre dieser europäischen und herzlichen Stadt lädt zum Verweilen ein. Machen Sie sich Ihr eigenes Bild von Luxemburg! IM ANGEBOT ENTHALTEN • Abendessen mit Luxemburger Spezialitäten • Willkommenscocktail • "City Promenade" (geführter Rundgang durch das historische Zentrum der Hauptstadt, Welterbe der UNESCO) 01.01.-31.12.2018: täglich • "LuxemburgCard" (2-tägiger kostenloser Zugang zu zahlreichen touristischen Sehenswürdigkeiten in der Hauptstadt und quer durch das Land) • Kaffeepause + Kuchen in einer der besten Konditoreien im Stadtzentrum A weekend for all those who want to get to know Luxembourg.
Discover the unexpected beauty of an attractive capital city and get to know this ancient fortress town, once known as the "Gibraltar of the North"! The historical city centre, the Bock promontory – the city's founding place associated with the legend of Melusina – the renowned museums and the multicultural feel of a warm, welcoming European city are all waiting to be discovered. Come and see for yourself!
INCLUDED IN THE PRICE • Dinner featuring Luxembourg specialities • Welcome cocktail • "City Promenade" (guided walk through the capital's historical heart, UNESCO world heritage site) 01.01-31.12.2018: daily • "LuxembourgCard" (granting free access - during 2 days - to numerous attractions in the capital city and throughout the country) • Break for coffee + cake in one of the city centre's excellent patisseries Luxemburg eignet sich perfekt für einen Kurzaufenthalt. Die charmante Hauptstadt des Großherzogtums zeichnet sich durch eine herzliche, von Weltoffenheit geprägte Gastfreundschaft aus und ist unbedingt eine Reise wert.
Entdecken Sie eine faszinierende Stadt, die mit Stolz auf eine mehr als 1000 Jahre alte bewegte Vergangenheit blickt und zugleich ein kosmopolitisches, auf die Zukunft ausgerichtetes Luxemburg. Luxemburg-Stadt bietet eine moderne Architektur, eine große Vielfalt an historischen und kulturellen Monumenten sowie überaus charmante und malerische Gässchen. Großartige Boulevards und großzügige Parks laden zum Flanieren ein.
IM ANGEBOT ENTHALTEN • Abendessen mit Luxemburger Spezialitäten • Willkommenscocktail • Feinschmecker-Menü • "City Promenade" (geführter Rundgang durch das historische Zentrum der Hauptstadt, Welterbe der UNESCO) 01.01.-31.12.2018: täglich • "Hop on – Hop off"-Bustour unter anderem durch das Kirchbergviertel mit seiner zeitgenössischen Architektur • "LuxemburgCard" (2-tägiger kostenloser Zugang zu zahlreichen touristischen Sehenswürdigkeiten in der Hauptstadt und quer durch das Land) Enjoy a short break Luxembourg-style! With its hospitality and exemplary way of life, Luxembourg is well worth a visit.
As well as a fascinating city that is proud of its momentous past and long history, you will also discover a city that is cosmopolitan in its outlook and focused on the future. Luxembourg City has modern architecture, a huge range of historical and cultural attractions and charming little streets to amble down. These contrast with its magnificent boulevards and spacious parks that are perfect for a stroll.
INCLUDED IN THE PRICE • Dinner featuring Luxembourg specialities • Welcome cocktail • Gourmet dinner • "City Promenade" (guided walk through the capital's historical heart, UNESCO world heritage site) 01.01-31.12.2018: daily • Tour on a "hop on, hop off" bus with the route including the Kirchberg district with its contemporary architecture • "LuxembourgCard" (granting free access - during 2 days - to numerous attractions in the capital city and throughout the country) ab 109€pro Person up from 109€per person ab 181€pro Person up from 181€per person THEMATIC PACKAGES 2018 LUXEMBOURG CITY TOURIST OFFICE Incoming Department B.P.
181, L-2011 Luxembourg Tel + 352 4796-4733 Fax + 352 47 48 18 convention.bureau@lcto.lu • www.lcto.lu INFORMATION & RESERVATION Nur für Einzelpersonen + kleine Gruppen (max. 15 Personen). Preise, detaillierte Broschüre sowie weitere Pauschalangebote auf Anfrage. Schriftliche Reservierung mindestens 14 Tage im Voraus.
INFORMATION & RESERVATION Only for individuals + small groups (max. 15 persons). Prices, detailed brochure and other packages on request. Written reservation at least 14 days in advance. FÜR EINZELPERSONEN UND GRUPPEN FÜR EINZELPERSONEN UND GRUPPEN FOR INDIVIDUALS AND GROUPS FOR INDIVIDUALS AND GROUPS
42 43 Natur und Umwelt sind in dieser Region vollkommen erhalten, das kulturelle Erbe ist beachtenswert. Die Region bietet Stille und Ruhe, obwohl sie geografisch das Zentrum des Landes bildet und an die Ferienregionen Mosel, Müllerthal, Land der Roten Erde und Ardennen stößt.
In unmittelbarer Nähe zur Hauptstadt ist sie ein Naherholungsgebiet, ein Paradies für Radler und Naturfreunde. TAL DER 7 SCHLÖSSER Das Städtchen Mersch, im geografischen Zentrum des Landes, bildet das Tor zum Tal der 7 Schlösser. Das Tal besticht durch die natürliche Schönheit der Landschaft sowie das reiche Erbe der Feodalzeit. In unmittelbarer Nähe befindet sich Schloss Useldingen, mit dem mächtigsten Burgfried des Landes. Der Pfad für sehbehinderte Schlossbesucher erhielt Modellcharakter der UNESCO. Schlichte Romanik ; himmelstrebende Gotik, barocke Pracht kennzeichnen Kapellen und Kirchen welche verträumt in der Landschaft schlummern.
EIN PARADIES FÜR RADLER Mehrere Fahrradwege durchstreifen die Region. Sie sind sehr unterschiedlich und ergänzen sich somit vortrefflich. Der "Attert"-Radweg folgt einer ehemaligen Bahnlinie und verrät Geschichten zu Handwerk und Industrie. Schlängelnd führt der Alzette-Weg durch das gleichnamige Tal, entlang des Luxemburger Rosengartens in Walferdange, quer durch blütende Obstgärten hindurch. Wen wundert's' wenn gerade hier Milch (Vitarium, Roost) und Wasser (Beckerich) im Mittelpunkt der regionalen Produkte stehen? Eine Wohlfühlregion für Gesundheit und Fitness.
DIE VERGANGENHEIT VERBINDET Brennertage, Mühlenfest in Beckerich, Töpfertag in Nospelt (Ostermontag), Schlossfeste in Ansembourg, Pettingen, Koerich und Useldange, die Einwohner der Region feiern gern und herzlich.
Besinnlich geht es bei Kranzniederlegungen an den Soldatenfriedhöfen in Hamm und Sandweiler zu. Sie erinnern an das Leid des 2. Weltkrieges, zeigen aber auch, dass Versöhnung möglich ist. In diesem Sinne sollte man den Schlosspark in Colpach besichtigen. Hier trafen sich in den 20er Jahren Dichter, Schriftsteller und Philosophen um einen dauerhaften Weltfrieden zu planen. Zu den namhaften Teilnehmern dieser Treffen zählten André Gide, Annette Kolb, Jean Schlumberger, Karl Jaspers.
The surrounding region of the capital is blessed with an extraordinary historic heritage set in a well-preserved natural environment. Calm and off-the-beaten-track, it is still close to the Moselle River, the Mullerthal, the Red Rock region and the Ardennes. Close to the capital, this is the perfect place to relax, enjoy nature or go on a bike tour. VALLEY OF THE SEVEN CASTLES Starting in Mersch, a small town at the centre of the country, the valley of the seven castles will surprise you with its beauty and its varied feudal castles dating from medieval times. Also close to the valley is Useldange castle, which has the highest donjon in the country.
It also features a trail for the partially sighted, an initiative which had been recognised by UNESCO. Churches and chapels of Romanesque sobriety, Gothic flamboyance, and baroque splendour dot the countryside.
A CYCLISTS PARADISE Cycle trails crisscross the region, each with its own and unique charm and points of interest. The trail by the Attert river follows the route of an old railway line, telling the story of a bygone industrial heritage. A path meanders along the Alzette valley, through fields and the small town of Walferdange and its rose gardens. To quench one's thirst after this effort, why not sample refreshing local products such as Beckerich water and milk at the Vitarium in Roost. MEMORIES OF THE PAST Lively, friendly festivals are held throughout the year at regional distilleries, the mill in Beckerich, around the pottery factory in Nospelt (Easter Monday), the castles in Ansembourg, Koerich, Pettingen and Useldange and on many other places.
Second World War military cemeteries in Sandweiler and Hamm bear witness to Luxembourg's wartimes, with annual commemorative ceremonies underlining the values of reconciliation and respect to the dead. In this regard, the park of Colpach Castle is worth a visit, as in the 1920s writers and thinkers such as André Gide, Annette Kolb, Jean Schlumberger, and Karl Jaspers chose this place to work on their ideas for sustainable world peace.
REGION GUTTLAND GUTTLAND REGION Les Thermes Bertrange / Strassen Useldange OFFICE RÉGIONAL DU TOURISME - CENTRE / OUEST B.P. 150, L-7502 Mersch Tél. + 352 28 22 78 62 info@guttland.lu www.visitguttland.lu © Laurent Jacquemart / Hiking in Luxembourg
44 45 115 145 190 40 80 V 11,80 35 2.1-22.12 + 31.12 2.1-22.12 + 31.12 13 150 35 139 179 139 299 £ 1.1-31.12 26 Luxemburgisch / Luxembourgish 11,80 35 2.1-22.12 + 31.12 VI1/ + I 50 20 99 299 109 299 39 £ 22 16 55 7.1-21.12 7.1-21.12 156 120 60 Luxemburgisch / Luxembourgish 16 80 5.1-23.12 I 220 86 2, rue Nicolas Wester L-5836 ALZINGEN Tel 26 36 7 Fax 26 36 77 00 info@hotelalzinn.com www.hotelalzinn.com Mancher wird sagen "gemütlich und ent- spannend", andere werden es "modern und raffiniert" definieren, in einem sind sichalleeinig:derhiergeschaffeneLebens- raum ist von außergewöhnlichem Charme.
Some will say "cosy and warm", others will dub it "subtle and refined", but all will agree that the setting created here is remarkably appealing.
ALZINGEN Hotel ALZINN 2, am Kaesch L-7593 BERINGEN/MERSCH Tel 26 32 04 05 Fax 26 32 01 80 hotel@gudd.lu www.gudd.lu Das familiäre und moderne Hotel ist stilgerecht und mit sehr viel Liebe zum Detail eingerichtet. Es bietet einen an- genehmen Aufenthalt mit Wohlfühl- Atmosphäre und Vielfältigkeit: Sauna, Seminarräume, Brasserie, Restaurant, Bäckerei, Kochstudio, ... The familiar and modern hotel is nicely decorated with a lot of taste and offers a cozy atmosphere with a high standard: sauna, meeting facilities, "Scheier" banqueting room, Brasserie, restaurant, bakery, finefood shop, cooking studio, … BERINGEN/MERSCH Hotel MARTHA 1, am Kaesch L-7593 BERINGEN/MERSCH Tel 26 32 04 20 Fax 26 32 01 80 info@gudd.lu www.gudd.lu Nur wenige Minuten von Mersch entfernt liegt dieses moderne, großzügige und dank seiner Terrasse sonnendurchflutete Restaurant.
Lassen Sie sich mit echter Crème brûlée, "Feierstengzalot" oder Rinderfilet nach Art des Hauses ver- wöhnen.
Just a few minutes from Mersch, in a restaurant that is spacious, modern and its lovely terrace, come and discover true crème brûlée, "Feierstengszalot" or house-made filet of beef. BERINGEN/MERSCH Restaurant A GUDDESCH PIDAL Helmsange (Walferdange) 11, rue Gabriel Lippmann Parc d'Activité Syrdall L-5365 MUNSBACH Tel 49 00 06-1 • Fax 49 06 80 luxembourg@legere-hotels-online.com www.legere-hotels-online.com Das Légère Hotel bietet 156 moderne Design-ZimmerundSuiten,einestylische Lounge-Bar, ein exzellentes Restaurant, 5 lichtdurchflutete Tagungsräume und einen Well-Fit Bereich. Das Hotel liegt verkehrsgünstig zum Flughafen und dem Kirchberg.
'Free shuttle service'. The Légère Hotel offers 156 modern design rooms and suites, a trendy lounge bar, an excellent restaurant, 5 light-flooded meeting rooms and a wellness and fitness area. The hotel is conveniently located nearby the airport and Kirchberg. 'Free shuttle service'. MUNSBACH LEGERE HOTEL LUXEMBOURG 1, rue Lucien Wercollier L-8156 BRIDEL Tel 33 87 34-1 Fax 33 90 64 info@bridelerstuff.lu www.bridelerstuff.lu Nur 7 km vom Stadtzentrum entfernt. Große Sommerterrasse. Klimatisierter Bankettsaal für bis zu 148 Personen. Ein einmaliger Rahmen für jede Gelegen- heit! Lassen Sie sich von unseren Fleisch- und Fischgerichten aus dem Josper® Kohleofen verführen!
Only 7 km from city center. Large sum- mer terrace. Air-conditioned banqueting hall with capacity of up to 148 people. A unique atmosphere for each occasion! Come and enjoy our meat and fish out of the Josper® charcoal oven! BRIDEL Restaurant BRIDELER STUFF
47 47 46 68 82 88 96 28 36 £ 28 34 1.1-31.12 1.1-31.12 R: VI 13 40 94 124 132 £ 1.1-31.12 1.1-31.12 R: II/1 + III 13 180 60 62 65 82 88 28 32 V 10 48 1.1-31.12 1.1-31.12 R: I1/ + VII 8 50 40 11, rue de la Gare L-8380 KLEINBETTINGEN Tel 39 01 98-1 Fax 39 71 77 info@hoteljacoby.lu www.hoteljacoby.lu Margit und Aloyse Jacoby bieten Ihnen imRestaurantdeBräiläffelfranzösische Küche und regionale Spezialitäten an, gut sortierter Weinkeller.
Die individuell eingerichteten Zimmer bereiten Ihnen einen angenehmen Aufenthalt. Für Seminare geeignet. Margit and Aloyse Jacoby invite you to visit the Restaurant de Bräiläffel for French cuisine and regional specialities. Fine wine cellar. Individually decorated rooms guarantee a pleasant stay. Possibility of holding seminaires. KLEINBETTINGEN Hotel JACOBY Restaurant DE BRÄILÄFFEL 28, rue Lohr L-7545 MERSCH Tel 32 98 91-0 Fax 32 61 09 kops@pt.lu www.hostellerie.eu Im Zentrum des Landes und 18 km von der Hauptstadt entfernt gelegen, bieten wir Ihnen den idealen Ausgangspunkt um das ganze Luxemburger Land schnell und bequem zu erreichen.
Gute Bus und Zugverbindungen.
Our Hostellerie is situated in the center of Luxembourg-country (18 km from the city and 12 minutes per fast train) and near the station 600 m. Good bus and train connections. Free wifi and parking space. MERSCH Hostellerie VAL FLEURI 1, Schweebecherbreck L-8561 SCHWEBACH Tel 26 61 07 08 / 691 328 975 Fax 26 61 37 75 kops@pt.lu www.schweebech.lu Familiengeführtes Hotel mit Bestpreis- garantie. Zentral gelegen und 20 km von der Hauptstadt. In der Natur gelegen mit gratis Wifi und Parkmöglichkeit, idelaler Ausgangspunkt um das Tal der 7 Schlösser zu besichtigen sowie für Wander- und Radtouren.
Small family hotel, best price guarantee.
Situated 20 km from the City. Free Wifi and parking space. Near the valley of the 7 castels, well- situated for biking and walking tours, check-in between 17.00 and 22.00. SCHWEBACH Auberge-Restaurant-Brasserie SCHWEEBECHERBRECK Useldange
48 49 99 159 114 194 35,90 £ 16 12,90 69,90 1.1-31.12 1.1-31.12 R: VI + VII 50 150 100 64 139 64 149 £ 1.1-31.12 33 70 210 70 210 35 70 £ 10 15 35 8.1-22.12 8.1-22.12 R: VI 1/ 20 90 45 100 120 100 120 £ 15 1.1-31.12 1.1-31.12 R: VII + I 8 100 60 72, route d'Arlon L-8008 STRASSEN Tel 45 08 81 info@bivius.lu www.bivius.lu Das familiengeführte Hotel Le Dany heißt Sie herzlich willkommen. Das Hotel liegt in unmittelbarer Nähe zu Luxemburgs Stadtzentrum und ist sehr gut an öffentliche Verkehrsmittel ange- bunden. Im Restaurant Bivius können Sie unsere italienische Küche genießen. Privater Parkplatz.
Hotel Le Dany welcomes you in a warm yet relaxed ambiance. Ideally located next to Luxembourg's city-center and well supplied by public transportation, the restaurant Bivius offers an authentic Italian cuisine in a refined venue. Free parking. STRASSEN Hotel-Restaurant OLIVIER 4 km vom Stadtzentrum und den EU- Institutionen, Ausfahrt 4 der A6. Ruhiges, komfortables Familienhotel, Kurz- und Langzeitaufenthalte. Parkplatz, Restau- rant mit Tagesgerichte und mediterrane Spezialitäten. Meetings, Seminare, Feier- lichkeiten.
Near the City Center, the EU Institutions and the exit 4 of the Motorway A6.
Calm, comfortable, family-run hotel, short and long stays. Parking, restaurant with daily specials and mediterrean dishes. Modular seminars, 9 different meeting rooms. 140a, route d'Arlon L-8008 STRASSEN Tel 31 36 66 Fax 31 36 27 contact@hotel-olivier.com www.hotel-olivier.com 218, route d'Arlon L-8010 STRASSEN Tel 31 98 10 Fax 31 61 44 contact@mandarina-hotel.lu www.mandarina-hotel.lu Autobahn auf 1 km. Stadtmitte auf 5 Minuten. Flughafen auf 10 km. Kostenloser Parkplatz. 33 rooms hotel well located, 5 min from the highway and 10 min from the center of Luxembourg. Good breakfast included.
Most of the rooms renovated. Lots of restaurants around.
STRASSEN MANDARINA Hotel 1, rue de Dommeldange L-7222 WALFERDANGE Tel 20 33 97 info@hostellerie-stafelter.lu www.hostellerie-stafelter.lu Moderne Schlichtheit in harmonischer Wohlfühlatmosphäre - sechs Kilometer entfernt von Luxemburgs Hauptstadt empfängt Sie die Hostellerie Stafelter mit acht modern eingerichteten Zimmern, feiner französischer Küche und einer traumhaften Terrasse. Tender simplicity in a modern and elegant setting - located six kilometres away from Luxembourg city, the Hostellerie Stafelter offers eight modern and personalised rooms, fine French cuisine and a unique terrace.
WALFERDANGE Hotel-Restaurant HOSTELLERIE STAFELTER STRASSEN Hotel-Restaurant LE DANY Ansembourg
50 51 ÉISLEK (LUXEMBURGER ARDENNEN) UND IHRE NATURPARKS ÉISLEK (LUXEMBOURG'S ARDENNES) AND ITS NATURE PARKS Vianden Schloss / castle Das Éislek im Norden Luxemburgs sind durchzogen von malerischen Tälern und Hochebenen mit weiten Panoramablicken. In dieser einzigartigen und zum großen Teil unberührten Natur befinden sich zahlreiche Wege zum Wandern und Radfahren. Diese führen von einem malerischen Dorf zum nächsten und ermöglichen Besuchern eine Entdeckungsreise der besonderen Art. Die Luxemburger Ardennen sind die Wiege einer mittelalterlichen Kultur, deren Spuren auch heute noch sichtbar sind.
Die Ausstellung "The Family of Man" gehört zum Weltdokumentenerbe der Unesco.
BURGEN UND SCHLÖSSER IM ÉISLEK In den Ardennen befinden sich mehrere sehr gut erhaltene oder originalgetreu restaurierte Burgruinen. Die imposanten Schlösser von Vianden, Bourscheid oder Esch-Sauer sind Zeitzeugen der mittelalterlichen Geschichte. Auf verschiedenen regionalen Veranstaltungen wie z.B. dem Mittelalterfest in Vianden oder der Nacht der Legenden in Esch-sur-Sûre wird diese faszinierende Epoche der Lehnsherren und Ritter alljährlich wieder zum Leben erweckt. Ein Großteil der Ruinen des Brandenburger Schlosses sind frei zugänglich. NATURPARKS IM ÉISLEK Um die Naturschätze der Region zu bewahren und eine nachhaltige Entwicklung zu garantieren wurden zwei Naturparks im Norden Luxemburgs geschaffen: der Naturpark Obersauer und der Naturpark Our.
In diesen Naturparks findet man nicht nur einzigartige Naturlandschaften, sondern genießt auch viele regionale Spezialitäten. Die Produkte "Vum Séi" (Kräuter, Öle, Tees, Getreide, usw.) sowie die urigen Biere der "Ourdaller Brauerei" und "Den Heischter" finden hohe Beachtung. Wie wäre es mit einem Picknick in den Wäldern der Ardennen? Dabei lassen sich Spezialitäten hervorragend in geselliger Runde verkosten.
AKTIVURLAUB UND SPORT Naturliebhaber kommen in den Ardennen voll auf ihre Kosten. Eine Wanderung entlang der Sauer, der Our oder der Alzette gibt den Blick auf herrliche Landschaften frei. Jedes Panorama ist unterschiedlich. Die ausgeschilderten Wanderwege der Luxemburger Ardennen gehören zu den schönsten des Landes. Wer es sportlicher mag, kann die Region auf den Mountainbike-Strecken erkunden. Eine Kanufahrt über den Obersauer Stausee verschafft Kraft und Entspannung. With its majestic landscapes that alternate between scenic highlands and winding valleys, the Luxembourg Ardennes offer an exceptional natural experience.
Numerous of hiking and cycling trails enable enthusiastic visitors to preamble through the forests and picturesque villages. Also known as Éisleck or Oesling, the North of Luxembourg is home to some of the best maintained medieval remains that alight this region. The photo exhibition "The Family of Man", which is recorded in the Unesco Memory of the World programme, is definitely a must-see.
CASTLES IN THE ÉISLEK One will find perfectly preserved or carefully restored ruins and fortifications that narrate the medieval history of the Luxembourg Ardennes. The imposing castles of Vianden, Bourscheid or Esch-sur-Sûre are living witnesses of the medieval past of the country. Moreover, every year, local events such as the Medieval Festival in Vianden or the Night of Legends in Esch-sur- Sûre are reviving this fascinating time of lords and knights. 2013 visitors of the Brandenbourg castle can enjoy free access to large parts of the ruins. NATURE PARKS IN THE ÉISLEK The northern part of Luxembourg is also host to two nature parks: the Nature Park Our and the Nature Park of the Upper Sûre.
In addition to their function of protecting natural resources, the Ardennes parks are also known for their delicious local products. Such delicacies include products like herbs, oils, teas and cereals "Vum Séi" or beers from the microbreweries "Ourdaller" and "Den Heischter." Perfect as a little gift basket or for a picnic in the surrounding forests.
ACTIVE HOLIDAYS AND SPORTS Nature lovers will find ample sources to quench their thirst for wilderness in the Luxembourg Ardennes. Hike along the length of the Sûre, the Our or the Alzette, where landscapes are never the same. The marked trails through the Ardennes are also among the most beautiful in the country. For sportier of mind, parks dedicated to mountain biking through the Ardennes allow for a faster pace. Canoe tours on the Upper Sûre lake will refresh and invigorate! Esch-sur-Sûre Naturpark Our Nature Park of the Our OFFICE RÉGIONAL DU TOURISME ARDENNES LUXEMBOURGEOISES (ÉISLEK) Tél.
+352 26 95 05 66 info@ortal.lu www.visit-eislek.lu
52 53 62 84 32 £ 12,50 50 1.1-31.12 1.1-31.12 1.10-31.3 R: 1/ 15 45 40 90 120 £ 1.1-31.12 1.1-31.12 I 9 54 54 53 60 80 90 26 £ 10 40 1.1-31.12 1.1-31.12 R: I/1 + II 11 120 24 73 78 95 103 36 £ 15.1-15.12 15.1-15.12 36 60 Maison 158 L-9940 ASSELBORN Tel 99 86 16 Fax 99 86 17 resa@hotelvieuxmoulin.lu www.hotelvieuxmoulin.lu Gelegen in den Luxemburgischen Ardennen im Herzen eines Naturschutzgebiets. Ruhiges, romantisches Hotel. Mühlen- museum, Wassermühle in Betriebs- zustand, pädagogische Wanderungen, Forellenfischerei.
Quiet and romantic hotel in the Luxem- bourg Ardennes in the heart of a protected natural area.
Activities: Mill Museum with wheels in working condition, pedagogical tours and trout fishing. ASSELBORN Hotel-Restaurant DOMAINE DU MOULIN D'ASSELBORN Hôtels-Restaurants Ardennes Haute-Sûre Luxembourgeoises 75 100 99 130 23,50 30 £ 7 35 1.1-31.1 17.3-31.12 1.1-31.1 17.3-31.12 R: I + II 19 55 28 Hotel in 4. Generation, modernisiert in 2018, in sehr ruhiger Lage mitten in der Natur mit Panorama über das Grossherzogtum und Burg Bourscheid. Verleih von E-Bikes. Sie finden unsere Pauschal- und Spezialangebote unter www.bourscheid.com Hotel since 4 generations, renovated in 2018 and situated in the middle of nature on the top of the Ardennes with panaromic views next to the castle of Bourscheid.
Rental: E-Bike. Find our packages and special offers on www.bourscheid.com BOURSCHEID Hotel ST FIACRE 4, Groussgaass L-9140 BOURSCHEID Tel 99 00 23 Fax 99 06 66 info@st-fiacre.lu www.bourscheid.com ToprenoviertesHotelmithervoragender luxemburgischer und französicher Küche. Grosse Anzahl an Rad- und Wanderwegen entlang der Sauer, den Wäldern und den örtlichen stillgelegten Steinbrüchen. Shopping in Diekirch und Ettelbrück (ca 3 km). Golfpackages und Fahrradverleih. Top renovated hotel with an excellent Luxemburgish and French kitchen. A great number of cycling and hiking paths near the Sauer or in the forests, and along the old local quarries.
Shopping in Diekirch and Ettelbruck (3 km). Packages for Golfers and bike rental. BETTENDORF Hotel-Restaurant TERRACE 34, rue de Diekirch L-9355 BETTENDORF Tel 26 80 13 info@terrace.lu www.terrace.lu 28, avenue de la Gare • B.P. 46 L-9233 DIEKIRCH Tel 80 34 72 1 Fax 80 98 61 info@hotel-du-parc.lu www.hotel-du-parc.lu Das Hotel liegt gegenüber dem Park am Ufer der Sauer und nur 100 Meter vom Zentrum mit seinen Geschäften, Museen und Restaurants.
Diekirch ist eine kleine touristische Stadt mit seinen Rad- und Wanderwegen. The hotel is located opposite the park, on the banks of the river Sûre and 100 meters from the center with its shops, museums and restaurants. Diekirch is a charming little tourist town with beautiful walks and bicycle path. DIEKIRCH Hotel DU PARC 4, Hauptstrooss L-9749 FISCHBACH/CLERVAUX Tel 92 15 01 Fax 92 95 34 info@hotel-reiff.lu www.hotel-reiff.lu In der dritten Generation geführtes Familienhotel. Schöne gemütliche Zimmer. Restaurant mit Panoramablick.
Kegelbahn. Aussen-Spielplatz und Spiel- zimmer für Kinder.
Third-generation family hotel. Nice comfortable rooms. Restaurant with a panoramic view. Bowling. Play area and games room for children. FISCHBACH/CLERVAUX Hotel-Restaurant REIFF Bourscheid
54 55 80 102 29 80 £ 35 54 1.2-31.12 1.2-31.12 32 70 40 Italienisch / Italian 15 36 1.1-31.12 I + II (HS) 75 85 155 450 165 450 £ sd 1.1-31.12 1.1-31.12 22 75 85 64 89 98 130 29 £ 20 60 16.3-25.11 16.3-25.11 R: II1/ + III1/ + IV1/ 50 75 9, Grand-rue • B.P. 21 L-9710 CLERVAUX Tel 92 11 05 Fax 92 04 92 info@le-clervaux.com www.le-clervaux.com Das Le Clervaux Boutique & Design Hotel * liegt direkt neben dem malerischen Schloss von Clervaux und verfügt über 22 luxuriöse 5-Sterne- Suiten. Tauchen Sie mit uns in die Welt des Designs ein.
The Le Clervaux Boutique & Design Hotel , located right next to the picturesque Castle of Clervaux offers 22 luxurious 5-star suites with a truly unique charm.
Dive with us into the world of design. CLERVAUX LE CLERVAUX Boutique & Design Hotel 9, Grand-rue L-9710 CLERVAUX Tel 92 11 05 945 info@da-lonati.com www.da-lonati.com Im Herzen der Fußgängerzone und in unmittelbarer Nähe zum Schloss von Clervaux, bietet das Ristorante Da Lonati authentische und raffinierte italienische Gerichte in einem eleganten, gemütlichen und gleichzeitig stilvollen Rahmen.
At the heart of the pedestrian zone and close to Clervaux Castle, the Da Lonati provides an elegant setting which is both stylish and comfortable. Authentic and refined Italian dishes convince na- tive Italians to the same extent as local gourmets. CLERVAUX Ristorante DA LONATI rue Buurschter-Plage L-9164 BOURSCHEID-PLAGE Tel 26 30 35-1 Fax 26 95 94 26 rive@cocoonhotels.eu www.cocoonhotels.com Das Cocoon Hotel La Rive begrüßt Sie in schöner Umgebung am Ufer der Sauer. Das von Wäldern und Wasser umgebene Hotel ist ein fantastischer Ausgangspunkt für alle, die gern wandern, im Freien sind oder einfach die Natur genießen wollen.
This cosy is located in a beautiful setting, on the banks of the Sûre. Surrounded by forests and the water, the hotel is a fantastic choice for those who love hiking, outdoor pursuits or who just love to be surrounded by nature. BOURSCHEID-PLAGE Hotel-Restaurant COCOON HOTEL LA RIVE 80 94 102 130 29 80 £ 35 54 1.1-31.12 1.1-31.12 32 80 150 rue Buurschter-Plage L-9164 BOURSCHEID-PLAGE Tel 26 30 35-1 Fax 26 95 94 26 belair@cocoonhotels.eu www.cocoonhotels.com Das 4-Sterne-Hotel Belair besticht durch seine einzigartige Lage direkt am Strand mit fantastischem Blick auf das Schloss von Bourscheid.
Der perfekte Ort für Geschäfts- als auch Urlaubsreisen ins Grossherzogtum.
Beautiful 4-star hotel in a magnificent setting with splendid views out over the Chateau of Bourscheid. Situated at the waterfront of Bourscheid-Plage (Bour- scheid-Beach), this is the place to be for business or pleasure in the Grand-Duchy. BOURSCHEID-PLAGE Hotel-Restaurant COCOON HOTEL BELAIR 77 97 112 130 18 23 £ 35 50 15.3-13.11 15.3-13.11 12 30 1, Buurschtermillen L-9164 BOURSCHEID-MOULIN Tel 99 00 15 Fax 99 07 40 dumoulin@pt.lu www.moulin.lu Das Hotel du Moulin ist ein kleines, familiengeführtes Hotel in ruhiger Lage, in der Nähe der Burg Bourscheid. Den Swimmingpool nutzen Sie kostenfrei.
Hotel du Moulin is a small family-run hotel in a tranquil setting, close to the medieval castle of Bourscheid. Make free use of the swimming pool. BOURSCHEID-MOULIN Hotel DU MOULIN 2, route de Marnach L-9709 CLERVAUX Tel 92 10 32 • Fax 92 91 08 info@hotelducommerce.lu www.hotelducommerce.lu www.latabledeclervaux.lu Familienhotel im Zentrum von Clervaux. Komfortable Zimmer. Gratis WIFI. Restaurant.
Wellness: Hallenbad, Sauna, Aroma- dampfbad, Infrarot-Kabine, Jacuzzi, Solarium, Fitnessraum, Schönheits- pflege, Massagen (Do-Sa). Spezialangebote. Family hotel in the center of Clervaux. Comfortable rooms, free wifi. Restaurant. Wellness: indoor pool, sauna, steam- bath, infrared cabine, jacuzzi, solarium, fitness room. Beauty and relax: Massages, Hot-Stone. Special offers. CLERVAUX Hotel-Restaurant DU COMMERCE
57 56 85 205 99 230 £ sd 1.1-31.12 1.1-31.12 45 80 80 70 117,50 108 150 27 42 £ 10 65 1.1-31.12 1.1-31.12 24 + 25.12 43 300 100 70 118 98 164 28 £ 12 37 8.1-1.12 8.1-1.12 R: I 1/ 28 80 35 29, rue de la Gare L-9707 CLERVAUX Tel 92 10 18 Fax 92 91 68 info@hoteldesnations.lu www.hoteldesnations.lu Boutique-Hotel mit familiärer Atmos- phäre seit 5 Generationen.
Moderne, komfortable Zimmer. Gratis WiFi. Well- ness. Klimatisiertes Restaurant BISTRO 1865, französische und vegetarische Küche sowie Terrasse.
Charming family-run Boutique hotel for 5 generations. Modern, comfortable rooms. Free WiFi access. Wellness. Restaurant BISTRO 1865 serving French, Luxembourg and vegetarian cuisine and terrace. CLERVAUX Boutique Hotel DES NATIONS Restaurant BISTRO 1865 14, Grand-rue • B.P. 10 L-9710 CLERVAUX Tel 92 10 02 Fax 92 08 26 mail@koenerclervaux.lu www.hotelkoener.lu Unser Haus besticht durch edlen Charme und bietet alle Möglichkeiten zum Erholen und Relaxen. Mit 43 Zimmern, dem Restaurant Chloé, einer Brasserie, einer einladenden Außenterrasse und einem 800m2 großen Wellnessbereich bietet es alle Annehmlichkeiten für einen un- vergesslichen Aufenthalt.
The noble 3-star hotel Koener offers boundless possibilities for a healthy recreation. With 43 rooms, the restaurant Chloé, a brasserie, an inviting outdoor patio and the Wellness center over 800m2, it offers all the amenities to turn your stay in Luxembourg into an unforgettable experience. CLERVAUX Hotel KOENER Französisch / French 30 1.1-31.12 24-25.12 80 100 14, Grand-rue • B.P. 10 L-9710 CLERVAUX Tel 92 10 02 Fax 92 08 26 mail@koenerclervaux.lu www.hotelkoener.lu Der perfekte Ort für ein Mittag- oder Abendessen in stilvoller und eleganter Atmosphäre. Unser Küchenchef zaubert ein vielfältiges und saisonal wechselndes Angebot, kreative Themenmenüs oder à la carte Gerichte, zubereitet mit frischen, schmackhaften und hochwertigen Pro- dukten aus der Region.
"Chloe's" the perfect place for a lunch or a dinner in a stylish and elegant atmos- phere. Our head chef creates seasonally changing menus, theme menus or à la carte dishes, prepared with fresh, tasty and high quality products from the region. CLERVAUX CHLOE'S Restaurant 10, Grand-rue • B.P. 21 L-9710 CLERVAUX Tel 92 93 91 Fax 92 04 92 mail@interclervaux.lu www.interclervaux.lu Das Hotel International**** vereint Gastronomie, Entspannung und Freizeitaktivitäten unter einem Dach. Das Hotel verfügt über 41 komfortable Zimmer. Entdecken Sie unser vielfältiges gastronomisches Angebot und unseren Wellnessbereich (800m2).
The Hotel International * combines fine dining, relaxation and leisure all together. The hotel provides 41 comfortable rooms. Come and explore our different gastronomic concepts and our spa area (800m2). CLERVAUX Hotel INTERNATIONAL Clervaux
58 59 "The Family of Man" - UNESCO Memory of the World Clervaux Schloss / castle
60 61 Luxemburgisch / Luxembourgish 10,90 40 8.1-23.12 I 65 30 58 114 68 124 30 12 12,50 68 21.3-15.11 21.3-15.11 9 45 20 Französisch / French 19 40 8.1-23.12 140 56 22, Mecherwee L-9748 ESELBORN/CLERVAUX Tel 92 93 95 21 Fax 92 94 51 info@golfcountry-hotel.com www.golfcountry-hotel.com Mit seinen Panoramafenstern und der Terrasse ist die Brasserie "The View" einer der außergewöhnlichsten Orte im Norden Luxemburgs, um leckers Essen und erfrischende Getränke zu genießen.
Sitzplatzkapazität: 140 Personen plus Terrasse 56 Personen.
With its panoramic windows and terrace, "The View" is one of the most extra- ordinary places in the north of Luxem- bourg to enjoy delicious food and drinks. Capacity: 140 persons plus terrace 56 persons. CLERVAUX-ESELBORN Brasserie & Bar THE VIEW Diekirch 105 115 145 160 30 47 V 30 69 5.1-11.2/24.2- 26.8/15.9-26.12 5.1-11.2/24.2- 26.8/15.9-26.12 R: I + II ausser/except S 6 65 30 Maison 21 L-9769 CLERVAUX-RODER Tel 95 84 71 Fax 26 95 02 72 contact@kasselslay.lu www.kasselslay.lu Das Manoir Kasselslay, elegantes Landgasthaus nahe am Clervaux Golf- platz, heisst Sie in einer entspannten Atmosphäre willkommen.
Entdecken Sie unsere stilvollen Zimmer und geniessen Sie unsere feine Küche aus Regional- und Bioprodukten. The Manoir Kasselslay, an elegant family run country house, welcomes you in a warm and cosy atmosphere. Discover our comfortable rooms and our reknowned cuisine based on seasonal fresh organic as well as regional products. CLERVAUX-RODER Hotel-Restaurant MANOIR KASSELSLAY 99 155 99 155 35 £ 35 8.1-23.12 8.1-23.12 23 120 60 22, Mecherwee L-9748 ESELBORN/CLERVAUX Tel 92 93 95 Fax 92 94 51 info@golfcountry-hotel.com www.golfcountry-hotel.com Das Golf & Country Hotel , ehemals "Hôtel du Golf de Clervaux", begrüßt Sie in der ruhigen Umgebung von Eselborn im Herzen der Ardennen von Luxem- burg.
Ideal für Golfliebhaber und Natur- freunde.
The Golf & Country Hotel * is the ideal place for those who love golf, nature and relaxation. In the heart of the Luxem- bourgish Ardennes and close to the town of Clervaux, the Golf & Country Hotel offers several room categories. CLERVAUX-ESELBORN GOLF & COUNTRY HOTEL CLERVAUX 8, Place de la Libération L-9255 DIEKIRCH Tel 26 80 45 35 dikrich@gudd.lu www.dikrich.gudd.lu Gudd Dikrich serviert moderne Gerichte in einer jungen und attraktiven Atmosphäre. Die Speisekarte des jungen Küchenchefs bietet unter anderem leckere Hühnchen Gerichte mit Gemüse von lokalen und regionalen Produzenten. GuddDikrichservescontemporarydishes in a young and modern atmosphere.
The young chef prepares among others delicious chicken dishes with vegetables that come mainly from local and regional producers.
DIEKIRCH Restaurant & Takeaway GUDD DIKRICH Dirbach-Plage L-9153 DIRBACH Tel 26 95 92 39 Fax 26 95 94 40 dirbach@internet.lu www.dirbach.eu Auberge am Ufer des Flusses im Sauer- tal, eine wunderbare Gegend inmitten der Natur. This Auberge is beautifully situated in its own private park on the banks of the river in the Upper-Sûre valley, an ideal place to relax. DIRBACH Auberge DE LA SÛRE
62 63 76 97 101 128 25 55 £ 12 15,70 130 5.1-18.12 5.1-18.12 25 120 70 35 79,50 70 175 27,50 £ 12,50 35 30.1-12.12 30.1-12.12 23 180 50 57, Porte des Ardennes L-9145 ERPELDANGE/ETTELBRUCK Tel 81 62 55 1 Fax 81 62 55 21 0 dahm@pt.lu www.hotel-dahm.lu Das Hotel-Restaurant DAHM, welches völlig neu gestaltet und renoviert wurde, liegt in einem sehr ruhigen Dorf am Rande der Luxemburgischen Ardennen, unweit von Ettelbruck und Diekirch.
Unsere verschiedenen Angebote finden sie auf www.hotel-dahm.lu The Hotel-Restaurant DAHM, which has been entirely renovated and redesigned, is situated in the Luxemburg's Ardennes, at a small and very calm village, nearby Ettelbruck and Diekirch.
Please find our different packages on www.hotel-dahm.lu ERPELDANGE/ETTELBRUCK Hotel-Restaurant DAHM 1, rue du Pont L-9650 ESCH-SUR-SÛRE Tel 83 91 10 Fax 89 91 01 info@hotel-de-la-sure.lu www.hotel-de-la-sure.lu Romantisches Familienhotel, seit 48 Jahren bekannt, in einzigartiger und ruhiger Lage in der Nähe der Burg- ruinen in einer der schönsten Ortschaften des Naturparks Obersauer. Exzellentes Essen und abwechslungs- reiche regionale und französische Küche. Komfort-Zimmer, Deluxe-Jacuzzi oder Massagedusche und Dampfbad. Neu: Rock Spa & Wellness "Comte Godefroy". Romantic family hotel, known for 48 years, unique and quiet location close to the ruins of the castle in one of the most picturesque sites of the Natural Park of the Upper-Sûre.
ExcellentvariedFrenchandregionalcuisine. Comfort rooms, deluxe Jacuzzi or massage shower and Turkish bath. New: Rock Spa & Wellness "Comte Godefroy". ESCH-SUR-SÛRE Logis-Gourmet & Relax Hotel DE LA SÛRE Restaurant COMTE GODEFROY Esch-sur-Sûre Naturpark Obersauer Nature Park of the Upper-Sûre Hôtels-Restaurants Ardennes Haute-Sûre Luxembourgeoises
64 65 42 64 23,50 V 8,50 3 25,50 16.1-23.12 16.1-23.12 R: I 11 180 30 55 65 69 £ 11 30 18.1-19.12 18.1-19.12 19 150 50 Naturpark Obersauer Nature Park of the Upper-Sûre 83, Haaptstrooss L-9753 HEINERSCHEID Tel 92 17 45-1 Fax 92 93 47 info@touristcenter.lu www.destination-clervaux.lu Sei es für den Kurzurlaub am Wochen- ende, die Ferien mit der ganzen Familie oder den beruflichen Aufenthalt in der Region, der Cornelyshaff bietet Ihnen den geeigneten Rahmen.
Der Cornelys- haff verfügt über 11 geräumige Zimmer für 2 oder 3 Personen.
The "Cornelyshaff", completely renovated and equipped as a hotel and restaurant, enjoys the benefits of a favoured location at the heart of the Our nature reserve, the ideal starting point for hikes and outings to the region's curiosities. HEINERSCHEID Hotel-Restaurant CORNELYSHAFF Naturpark Our Nature Park Our 33, Haaptstrooss L-9376 HOSCHEID Tel 99 00 77 Fax 99 07 19 info@hotel-des-ardennes.lu www.hotel-des-ardennes.lu Dieses ruhig gelegene Hotel wird seit Generationen von der gleichen Familie geführt. In der Küche wird viel Wert auf die frische Zubereitung mit regionalen Produkten gelegt.
The hotel is located in the centre of the village in a very quiet region and is owned by the same family for generations.
Fresh regional products are the foundation of the kitchen. HOSCHEID Hotel-Restaurant DES ARDENNES
66 67 98 150 132 230 55 60 £ 10 30 1.1-31.12 1.1-31.12 9-22.1 51 400 120 Luxemburgisch / Luxembourgish 4 35 6.1-31.12 I 40 50 Luxemburgisch / Luxembourgish 3,50 18 1.1-31.12 I + /1 100 30 Route de Diekirch-Clervaux (E 421) Lëpschter-Delt L-9378 LIPPERSCHEID Tel 99 00 22 • Fax 99 06 77 info@sporthotel.lu www.sporthotel.lu Aus dem Herzen des Oeslings, mit einer wunderbaren Sicht auf das Hochsauer- tal, begrüsst Sie die Familie Leweck. Das Sporthotel Leweck verfügt über 51 Zimmer und Suiten, gelegen im Herzen des Oeslings, mit einer wunderbaren Sicht auf das Hochsauertal. In the heart of the Oesling, with a mag- nificiant view over the valley of the High- Sure, the Leweck family and the whole Sporthotel Leweck team is welcoming you in their beautiful home.
LIPPERSCHEID Sporthotel-Restaurant LEWECK Luxemburgisch / Luxembourgish 3 25,50 1.1-31.12 200 40 1,Frummeschgaass L-9766 MUNSHAUSEN Tel 92 17 45-1 Fax 92 93 47 info@touristcenter.lu www.robbesscheier.lu Im Restaurant "A Robbesscheier" erwartet Sie ein gemütliches und rusti- kales Ambiente, ganz wie es eben auf dem Lande üblich war. Die lokalen Traditionen finden Sie auch in unserem Speise- angebot mit vielen Luxemburgischen Spezialitäten wieder. The old barn has been converted into a restaurant, paying particular attention to retaining the warm, rustic atmos- phere once found just about all over the countryside.
Local traditions are also reflected in our culinary range. MUNSHAUSEN Restaurant ROBBESSCHEIER 2, rue de Stavelot L-9964 HULDANGE Tel 97 90 56 Fax 99 75 16 info@krestaurant.lu www.krestaurant.lu Frédéric und sein Team heißt Sie am "Burrigplatz", Luxemburgs höchstgele- genem Ort, herzlich willkommen.
Das zeitgenössisch eingerichtete Restaurant mit Bankettsaal und das traditionelle Bierrestaurant werden von den Gästen geschätzt. Frédéric and his team welcome you at "Burrigplatz" on the major peak of Luxembourg. The contemporary designed restaurant with its banquet hall and the traditional beerhouse are mostly appreciated. HULDANGE K Restaurant Maison 30 L-9762 LULLANGE Tel 99 47 84 1 info@sennesraich.lu www.sennesraich.lu Nur einen Katzensprung von Clervaux entfernt und inmitten des Naturparks Our, empfänkt Sie unsere Gaststätte Bistro Sënnesräich im herrlichen Grün und bietet Ihnen schmackhafte Gerichte an, alle zubereitet mit regionalen Produkten.
Right in the heart of the Nature Park Our, next to Clervaux, Bistro Sënnes- räich welcomes you and pampers you with delicious dishes made of regional products. On sunny days you can enjoy your meal on our beautiful terrace. LULLANGE Restaurant BISTRO SËNNESRÄICH Nature Park Our Naturpark Our
68 69 60 80 31 V 10 15 40 7.1-12.12 7.1-12.12 R: II 9 80 25 92 172 102 192 42 62 £ 42 62 1.1-31.12 1.1-31.12 56 200 120 114, Grand-rue L-9411 VIANDEN Tel 83 43 68 Fax 83 40 84 aalveinen@beimhunn.lu www.beimhunn.lu Unsere kleine gemütliche Auberge finden Sie am Fuße des Schloß Vianden. Es ist eins der ältesten Gebäude in Vianden und diente früher als Schloßschmiede. Our small cozy Auberge is situated at the foot of the castle in Vianden. It is one of the oldest buildings in Vianden and formerly served as a lock smiths. VIANDEN Hotel-Restaurant AUBERGE AAL VEINEN 'BEIM HUNN' 62 119 78 145 29 £ 14 19 49 10.2-31.12 10.2-31.12 53 250 200 3, rue de la Gare L-9420 VIANDEN Tel 83 41 27 Fax 83 43 61 info@hotelbv.com www.hotelbv.com Ökologisches Hotel mit komfortablen neuen * Luxuszimmern, überwiegend mit Südbalkon und Blick auf das Schloss.
Gastronomisches Restaurant, Bar und grosse Aussenterrasse.
Modernes Hallenbad. Ecological hotel with comfortable, new **** luxury rooms, most of which have south-facing balconies and a view over the castle. Gastronomic restaurant, bar and large outdoor terrace. Modern swimming pool. VIANDEN Hotel-Restaurant BELLE-VUE 70 100 75 100 £ 9 26.4-30.9 26.4-30.9 25 55, Grand-rue L-9410 VIANDEN Tel 83 41 55 Fax 83 45 59 hoheintz@pt.lu www.hotel-heintz.lu Familienhotel mit Tradition seit 4 Gene- rationen. Zimmer mit allem Komfort, zur Gartenseite mit Südbalkon. Lift. Garten- Terrasse. Privat Parkplatz. Garage für Motorräder und Fahrräder gratis. WIFI- Zugang gratis.
Cosy family hotel with tradition since 4 generations. Rooms with all comfort, to the garden side with south balcony. Lift. Garden-terrace. Private parking. Garage for motorbikes and bikes free of charge. WIFI free of charge. VIANDEN Hotel HEINTZ Am Schlass L-9774 URSPELT (CLERVAUX) Tel 26 90 56 10 Fax 26 90 56 11 info@chateau-urspelt.lu www.chateau-urspelt.lu Das aus dem 18. Jhd stammende Schloss wurde vor kurzem unter Berücksichti- gung des ursprünglichen Stils dieses kulturellen Erbes von Grund auf saniert, so dass es nun den ganzen Komfort und Charme, besonders raffinierten 4-Sterne- Hotels zu bieten hat.
The Chateau d'Urspelt, dating back to the 18th century, has recently undergone an extensive restoration. Great care has been taken to respect the chateau's cultural heritage and furnish all the comfort charm of a very elegant 4-star luxury hotel. URSPELT/CLERVAUX CHÂTEAU D'URSPELT Hotel, Events & Restaurant Vianden
70 71 56 64 72 84 24 25 £ 8,50 25 3.1-31.12 3.2-18.12 R: II 17 50 50 2, route de Bettel • B.P. 43 L-9415 VIANDEN Tel 83 45 05 Fax 83 47 50 hotelnagel@pt.lu www.hotelnagel.lu Im Naturpark Our. Renovierte sehr komfortable Zimmer. Sehr gute regionale Küche.
Spezialität: ofenfrische Flammkuchen. Grosse Terrasse. Kostenloser über- deckter Unterstellplatz für Motor- und Fahrräder. WIFI gratis. In the Our Natural Park. Very comfortable rooms. Excellent regional cuisine Speciality: fresh "Tarte Flambée". Large terrace with a nice view in full nature.
Covered free parking for bikes and cycles. WIFI free of charge. VIANDEN Hostellerie-Restaurant NAGEL 54 99 84 138 29 £ 14 20 55 10.2-31.12 10.2-31.12 R: II 26 130 150 15, rue de la Gare L-9420 VIANDEN Tel 83 41 22 Fax 84 91 91 hpetry@pt.lu www.hotel-petry.com Erstklassiges Familienhotel im Zentrum der mittelalterlichen Stadt gelegen. Feinschmecker-Restaurant, Pizzeria mit Steinofen, Bistrot. Private Parkplätze und grosse Sonnenterrasse. Fitness, Sauna, Solarium, überdecktes Schwimmbad mit Wellness-Oase im Hotel Belle-Vue.
Cosy familiy-hotel in the centre of the medieval town. Gastronomic restaurant, Pizzeria with wood-fired oven, Bistrot.
Private parkings and large terrace. Fitness, sauna, solarium, covered swimming pool with wellness center at the Hotel Belle-Vue. VIANDEN Hotel-Restaurant PETRY 62,50 92,50 17,50 £ 17,50 1.1-10.2 20.3-31.12 1.1-10.2 20.3-31.12 R: III 20 150 80 1, rue Victor Hugo L-9414 VIANDEN Tel 83 41 60-1 Fax 84 91 22 info@hotelvictorhugo.lu www.hotelvictorhugo.lu Komplett renoviertes Familienhotel mit Tradition, im Zentrum gelegen mit Blick auf das Schloss. Gastronomisches Restau- rant mit Luxemburger Spezialitäten. Gartenterrasse mit separatem Kinder- spielplatz, neuer Wellnessbereich, Lift. Completely renovated family-hotel with tradition, situated in the centre and with view on the castle.
Gastronomic restau- rant with Luxembourgish specialities. Garden-terrace with separate play- ground for children, new wellness center, lift.
VIANDEN Hotel-Restaurant VICTOR HUGO Vianden
72 73 105 125 115 135 £ 1.1-31.12 1.1-31.12 49 585 160 89 112 129 32 20 50 1.1-31.12 1.1-31.12 R: VI1/ (ausser/except s.d.) 18 80 80 Grill 15 40 9.1-23.12 III 80 40 37, am Duerf L-9841 WAHLHAUSEN Tel 92 16 21 Fax 92 05 10 estuff@beimhunn.lu www.beimhunn.lu E'slecker Stuff "Beim Hunn" ist bekannt für seine Spezialitäten vom Holzkohle- grill und seine ausgezeichneten Weine. Einladender rustikaler Rahmen in einer wunderschönen Landschaft. Große Außenterrasse mitten in der Natur. E'slecker Stuff "Beim Hunn" is renowned for its specialities on the charcoal grill, its pizzas and its fine wines.
Pleasant, rustic setting in a superb landscape. Large terrace in the heart of the countryside.
WAHLHAUSEN Restaurant E'SLECKER STUFF 'BEIM HUNN' 24, Op der Haart L-9999 WEMPERHARDT Tel 26 90 15 01 Fax 26 90 13 00 hotel@wemperhardt.lu www.wemperhardt.lu Hotel Wemperhardt: Luxemburgs ein- maliges Komforthotel mit eigener Shopping-Mall und modernster Aus- stattung im Dreiländereck. Attraktive Möglichkeiten von Shopping & Beauty, über Kurzurlaub bis Businesstreffen, Event, Seminar oder Incentives. Hotel Wemperhardt: the special feel- good comfort Hotel at Luxembourg's unique shopping mall.
The hotel offers many attractive opportu- nities for shopping, wellness and beauty, short trips, important business meetings, events and incentives.
WEMPERHARDT Hotel-Restaurant WEMPERHARDT 42a, rue Jos Simon L-9550 WILTZ Tel 95 75 99 Fax 95 75 95 tannerie@pt.lu www.auxanciennestanneries.com Zu einem feinen Hotelkomplex mit viel Charme umgebaute, ehemalige Gerberei. Anspruchsvolle gutbürgerliche franzö- sische Küche mit hausgemachten Zu- taten. Abseits vom Straßenverkehr vor dem Fluss Wiltz gelegen.
Renovated former tannery now a small and charming hotel complex. Gastro- nomic and homely French cuisine. Located just by the River Wiltz, away from the traffic. WILTZ Hotel-Restaurant AUX ANCIENNES TANNERIES Naturpark Obersauer Nature Park of the Upper-Sûre Grill 11,90 26,90 2.2-31.12 I 75 110 37, rue du Sanatorium L-9425 VIANDEN Tel 83 42 69 Fax 26 87 40 06 petryjac@pt.lu www.chalethotstone.lu In einem rustikalen Rahmen und in einer warmen Atmosphäre geniessen Sie unsere Tiroler Spezialitäten, Hot-Stone, Käse + Fleisch Fondues (Reservation). Montags geschlossen.
In a rustic and warm atmosphere, enjoy our Tyrolean specialties, hot stone and cheese + meat fondues (reservation).
We are closed on Monday. VIANDEN Restaurant HOT STONE CHALET Vianden
75 74 ESCAPARDENNE LEE TRAIL & EISLEK TRAIL Lee Trail Molberlee – Hoscheid ©alsal photography • Unterschiedliche Hotelbetriebe (3 & 4 Sterne) oder Campingplätze • Wandern ohne Gepäck (auf Anfrage) • Vereinbarte Arrangements (Lunchpakete für unterwegs) • Einfacher Zugang zu öffentlichen Verkehrsmitteln (Zug & Bus) • 100-seitiger Wanderführer und Reisedokumentation Jede luxemburgische Stadt entlang der Strecke nach Troisvierges ist mit dem Zug und dem Bus erreichbar. Die Rückkehr zum Ausgangspunkt ist daher sehr einfach und auch günstig.
Des Weiteren ist Wandern ohne Gepäck möglich und kann über den luxemburgischen Reiseveranstalter Autobus Stephany gebucht werden.
Buchungsanfrage: www.stephany.lu Entlang des Escapardenne Lee Trail können folgende Leistungen in verschiedenen Pauschalen gebucht werden When having a closer look at the packages along the Escapardenne Lee Trail, the following services can be included • Different hotel establishments (3 & 4 star properties) or campgrounds • Hiking without luggage (on request) • Pre-arranged packages (including on-the-go lunch) • Easy access to public transport (train & bus) • 100-page hiking booklet & travel Each Luxembourgish town along the track up to Troisvierges is accessible by train and bus. Returning to the departure is therefore very easy and also cheap.
Next to this, hiking without luggage is possible and can be booked via the Luxembourgish tour operator Autobus Stephany. Booking requests: www.stephany.lu Beide Wanderwege des Escapardenne, Lee Trail & Eislek Trail führen Sie durch die belgisch-luxemburgischen Ardennen. Nicht weniger als 159 km von Ettelbruck nach La Roche-en- Ardennes laden Sie ein, die Pracht und den Charme der Region zu entdecken. Der im Jahr 2015 als Leading Quality Trail - Best of Europe zertifizierte Trail ist in 8 Etappen von 15 bis 25 km unterteilt und bietet außergewöhnliche Wandererlebnisse. Unberührte Natur, klare Wegweiser in beide Richtungen und hohe Ansprüche an die Wegepflege machen diese Wanderung zu einem unvergesslichen Erlebnis.
Vom Bahnhof in Ettelbrück nach Kautenbach, bringt Sie der Lee Trail an zahlreichen natürlichen sowie schmalen Wegen vorbei, führt über unzählige Felskämme und überquert mehrmals das Tal der Sauer. Mit anderen Worten, dieser 53- km lange Wanderweg, unterteilt in 3 Tagesetappen, führt Sie an außergewöhnlichen Highlights vorbei. Lassen Sie sich von der Gringlee, Dirbach sowie der Molberlee in den Bann ziehen. The hiking trails of the Escapardenne, Lee Trail & Eislek Trail, guide you through the Belgian and Luxembourgish Ardennes. From Ettelbruck to La Roche-en-Ardennes, no less than 159 km invite you to discover the splendour and charm of the area.
The trail which has been certified in 2015 as Leading Quality Trail – Best of Europe is divided into 8 stages, ranging from 15 to 25 km offer exceptional hiking experiences. Clear signposts in both directions, high standards of trail maintenance surrounded by pristine nature make this hike an unforgettable experience. Starting from Ettelbruck station to Kautenbach, the Lee Trail follows numerous natural narrow paths, leads over countless rocky ridges and crosses several times the valley of the river Sauer. In other words, this hiking trail of 53 km is divided into 3 daily stages. Along the trail, the Gringlee, Dirbach as well as the Molberlee are exceptional highlights.
Weitere Informationen unter / More information under www.visit-eislek.lu or www.escapardenne.eu #escapardenne #eislektrail #leetrail
76 77 REGION MÜLLERTHAL - KLEINE LUXEMBURGER SCHWEIZ MULLERTHAL REGION - LUXEMBOURG'S LITTLE SWITZERLAND Die Region Müllerthal – oder Mëllerdall auf Luxemburgisch - wird auch die Kleine Luxemburger Schweiz genannt. Diesen Namen verdankt die Region ihrer Landschaft, die an die Schweiz erinnert. Die Region Müllerthal ist ein einzigartiges mit Felsen durchsetztes Biotop. Die Landschaft aus Sandsteinfelsen verdankt ihr eigentümliches Aussehen der über Jahrtausende wirkenden Erosion.
ECHTERNACH, DIE ÄLTESTE STADT IN LUXEMBURG Echternach ist die "Hauptstadt" der Region Müllerthal und gleichzeitig die älteste Stadt Luxemburgs. Im Jahr 2010 nahm die UNESCO die Echternacher Springprozession in die Liste des Immateriellen Kulturerbes auf. Zu den touristischen Highlights der ehemaligen Abteistadt gehören die römische Villa, die Sankt Willibrord Basilika und das Kulturzentrum Trifolion. WANDERUNGEN UND MULLERTHAL TRAIL Der Mullerthal Trail führt den geübten Wanderer über 112 Kilometer durch eine herrliche Hügel- und Felsenlandschaft. Die markantesten Felsen haben im Volksmund bizarre Namen erhalten, wie z.B.
Piteschkummer, Geierslee oder Hohllay, um nur einige zu nennen. Die Wanderwege in der Region Müllerthal - Kleine Luxemburger Schweiz führen durch eine intakte Natur, geprägt von Wiesen und Wäldern. Neben den anspruchsvollen Routen des Mullerthal Trails verfügt die Region ebenfalls über ein ausgedehntes Netz an lokalen Wanderwegen, die nicht minder schöne Aussichten bieten. EINE KULINARISCHE ENTDECKUNGSREISE Die Region Müllerthal - Kleine Luxemburger Schweiz überrascht ebenfalls durch ihre reichhaltige Küche. Regionale Spezialitäten wie Käse,HonigoderLikörewerdenaufdenzahlreichen Märkten der Region angeboten.
In Echternach und Umgebung findet man auf den Speisekarten vieler Restaurants raffinierte Gerichte. Genießen Sie die vorzügliche Küche, am besten mit Blick auf das einmalige Tal der Untersauer.
NATUR- UND GEOPARK MËLLERDALL 34 % der Gesamtfläche (256 km²) des Naturparks sind mit Wald bedeckt. Die Quellen sind rein, denn die Verantwortlichen des Naturparks unterstützen alle Maßnahmen zum Schutz des Grundwassers und aller Gewässer. Themenpfade erläutern Flora und Fauna, Geschichte und Kultur, Handwerk und Architektur. Regionale Produkte bezeugen eine nachhaltige Wirtschaft, und spiegeln den Charakter der Region wider. Die Wahrung eines authentischen Ortbildes ist von besonderer Bedeutung.
Often referred to as Luxembourg's Little Switzerland,theMullerthalRegion-orMëllerdall in Luxembourgish – owes its name to its hilly landscape reminiscent of Switzerland.
The region is above all a unique biotope characterized by rock formations that are as beguiling as they are surprising. It is the unique composition of the rock and soil erosion that have contributed to the creation of this landscape so typical for Luxembourg's Little Switzerland. ECHTERNACH LUXEMBOURG'S OLDEST CITY "Capital" of the Mullerthal Region, Echternach is the eldest town in Luxembourg. In 2010, the city and its old abbey acquired an international reputation by the inscription into the Intangible Heritage of UNESCO of the famous Dancing Procession. Among the major tourist attractions of the city are the Roman Villa, the Benedictine Abbey of Saint Willibrord and the cultural centre Trifolion.
HIKING THE MULLERTHAL TRAIL The Mullerthal Trail takes the experienced hiker through 112 km of magnificent valley trails. Rock formations are dotted with difficult sounding names - Piteschkummer, Geierslee or Hohllay, to name only a few. The footpaths of the Mullerthal Region - Luxembourg's Little Switzerland lead through fields and forests into the heart of a natural setting that is almost intact. Besides the demanding hiking routes of the Mullerthal Trail, the region offers a network of pleasant local hikes amidst breathtaking panoramas. CULINARY DISCOVERIES The Mullerthal Region also surprises with a rich cuisine based on cheese, honey and liqueurs.
Among others, these local products are available in many small markets in the region. In Echternach and its surroundings, many restaurants enhance their menus with refined dishes, served in the unique natural environment of the valley of the Lower-Sûre. NATURE AND GEOPARK MËLLERDALL Forests cover more than one-third of the nature park's 256km2 surface area. Water runs clear and pure from local springs. Thanks to the park management, the water coming from many of these springs, is of the highest quality. Themed trails highlight fauna and flora, history, culture, local handicrafts and architecture.
Regional products are part of the region's character and point to a sustainable local economy. Particular attention is devoted to the preservation of traditional buildings. Beaufort © ORT MPSL BoW Th Bichler Mullerthal Trail REGIONAL TOURIST OFFICE MULLERTHAL REGION – LUXEMBOURG'S LITTLE SWITZERLAND B.P. 152, L-6402 Echternach Phone +352 72 04 57-1 info@mullerthal.lu www.mullerthal.lu www.mullerthal-trail.lu
78 78 79 94 114 122 136 £ 12 25 11.3-25.11 11.3-25.11 R: III 14 25 40 110 130 130 180 39 62 £ 39 75 1.3-19.11 1.3-19.11 28 65 7-8, Place du Marché L-6460 ECHTERNACH Tel 72 94 83 • Fax 72 88 90 info@hotel-basilique.lu www.hotel-basilique.lu www.trailhotels.lu Am Marktplatz, im historischen Zentrum von Echternach gelegen. Wir freuen uns, Sie in unserem komplett renovierten Hotel begrüssen zu dürfen. Unsere 14 Zimmer sind luxuriös ausgestattet und eignen sich für einen entspannten Aufenthalt.
Situated right on the marketplace, we are looking forward to welcoming you in our small hotel.
Our 14 guestrooms have been luxuriously appointed and will ensure that you have a highly comfortable and relaxing stay with us. ECHTERNACH HOSTELLERIE DE LA BASILIQUE 1, route de Beaufort L-6360 GRUNDHOF Tel 26 87 87 1 Fax 26 87 63 13 info@hotel-brimer.lu www.hotel-brimer.lu Charmantes und traditionsreiches Hotel inmittenderKleinenLuxemburgerSchweiz. Angenehm eingerichtete Zimmer und Familienzimmer. Das renommierte Restaurant bietet regio- nale Produkte sowie saisongebundene Spezialitäten. Neuer Wellnessbereich. Charming and traditional hotel in the heart of Luxembourgs Little Switzerland.
Comfortably furnished rooms. Family rooms.
The well-known restaurant is serving regional products as well as seasonal specialities. New wellness area. GRUNDHOF Hotel-Restaurant BRIMER Mullerthal Trail - wanderfreundliche Unterkunft Mullerthal Trail - accommodation for walkers www.mullerthal-trail.lu © ORT MPSL / Th. Bichler HOTELS
80 81 81 71 103 150 30 45 £ 13 65 30.3-11.11 30.3-11.11 33 100 35 Französisch / French 15 40 19.1-31.12 I + II1/ 70 45 63 104 22 £ 20 55 10.4-12.11 10.4-12.11 R: I + II 25 80 40 75 99 75 150 40 £ 38 2.4-11.11 2.4-11.11 27 120 40 120, Grand-rue L-6310 BEAUFORT Tel 83 62 62 Fax 86 90 85 homeyer@pt.lu www.hotelmeyer.lu Modernes Familienhotel in ruhiger Lage.
Grosser Garten mit Liegestühlen, Hallenbad, Sauna, Solarium, Fitness, Fahrräder. Gastronomisches Restaurant und Brasserie. Von April bis November jeden Mittwoch gratis Busausflug mit geführter Besichti- gung.
Modern family hotel in quiet location. Large garden with lounging chairs, covered swimming-pool, sauna, solarium, fitness, bicycles. Gastronomic restaurant and brasserie. From April to November free coach trips on Wednesday including a guided visit. BEAUFORT Hotel-Restaurant MEYER BECH Restaurant BECHER GARE Das Restaurant Becher Gare bietet in einer eleganten Umgebung mit atem- beraubender Aussicht eine traditionelle französisch-luxemburgische Küche mit modernen Akzenten. Das Café ist der ideale Halt auf dem Radweg oder dem Mullerthal Trail, vor Ort können Sie selbst gebrautes Bier verköstigen.
The restaurant Becher Gare offers, in an elegantsettingwithabreathtakingviews, a traditional French-Luxembourgish cuisine. The café is the ideal stop on the cycle path or on the Mullerthal Trail. Taste the local brewed beer. 1, Becher Gare L-6230 BECH Tel 26 78 42 40 chef@bechergare.lu 2, route d'Echternach L-6550 BERDORF Tel 79 01 83 Fax 79 01 83 500 hotelkinnen@pt.lu www.hotelkinnen.lu Hotel vollständig renoviert. Alle Zimmer mit Badezimmer, WC, TV, Radio, Wecker, Tresor, Telefon, Minibar, Haartrockner, gratis Wifi, gratis Garage und Parking. Sonderangebote für Midweek und ver- längerte Aufenthalte.
Hotel completely renovated. All the rooms with bath, shower, WC, TV, radio, alarm-clock, safe, telephone, mini-bar, hair-dryer, free Wifi, free garage. Special arrangements. BERDORF Hotel-Restaurant KINNEN 39, an der Heeschbéch L-6551 BERDORF Tel 79 02 08 Fax 79 06 29 hotelbisdorff@pt.lu www.hotel-bisdorff.lu Im Herzen des Müllerthals, inmitten der Wanderwege gelegen. Hallenbad, Sauna, Dampfbad, Solarium, Garten und Blumenterrasse. Zimmer mit allem Komfort. In the heart of the Mullerthal, amidst walking paths. Covered swimming-pool, sauna, steam bath, solarium, terraced garden and flowerbeds.
Rooms with all comfort.
BERDORF Hotel-Restaurant LE BISDORFF Beaufort
82 83 98 102 147 162 45 55 £ 48 78 1.1-31.12 1.1-31.12 38 65 100 65 78 80 95 £ 14.4-6.11 14.4-6.11 21 40 49 80 98 20 £ 14 41 1.4-12.11 1.4-12.11 22 80 60 35 40 47 25 45 £ 8 22 1.1-31.12 1.1-31.12 27 80 50 Mitten in der Natur, in einem grünen Waldstück und 1 km von Echternach entfernt, befindet sich das Romantik Hotel Bel-Air in eindrucksvoller Lage und lädt ein zu einem ganz besonders gepflegten und ruhigen Aufenthalt ein. Surrounded by a verdant forest, in the heart of the countryside, 1 km from Echternach, the Romantik Hotel Bel- Air is the ideal place for a peaceful stay in elegant surroundings.
Splendid view over the Sûre Valley. 4 hectares of private park Land.
1, route de Berdorf L-6409 ECHTERNACH Tel 72 93 83 Fax 72 86 94 info@hotel-belair.lu www.hotel-belair.lu ECHTERNACH Romantik Hotel BEL-AIR, Sport & Wellness 1, rue de Consdorf L-6551 BERDORF Tel 79 02 20 • Fax 79 95 68 hscharff@pt.lu www.hotel-scharff.lu www.trailhotels.lu Unser Hotel empfängt Sie inmitten der Region Mullerthal. Die Trail-Wanderwege führen geradewegs an unserer Tür vorbei. Sie wohnen in konfortablen Zimmern. Eine Flasche Mineralwasser sowie ein Wasserkocher für Kaffee/Tee stehen Ihnen zur Verfügung. Our house welcomes you in a restful atmosphere in the heart of Luxem- bourgs Little Switzerland.
The walking trails pass our door. The guest rooms are warmly decorated. A bottle of mineral water and a waterkettle for coffee/tea are available free of charge. BERDORF Hotel SCHARFF HOTELS 89, rue d'Echternach L-6550 BERDORF Tel 79 93 29 Fax 79 93 27 perekop@pt.lu www.hotel-perekop.com Das Hotel liegt in voller Natur im Herzen der Kleinen Luxemburger Schweiz, am Ausgangspunkt der schönsten Wander- wege in der Region Mullerthal. Zimmer mit Bad, TV, Radio, Wecker, Telefon, Mini-Bar, Safe und Föhn. The hotel is situated in green surround- ings in the heart of Luxembourgs Little Switzerland, at the starting point of the nicest walks in the Mullerthal region.
Rooms with bathroom, TV, radio, alarm- clock, telephone, minibar, safe and hair- dryer.
BERDORF Hotel-Restaurant PEREKOP 1, route d'Echternach L-6550 BERDORF Tel 26 78 42 45 info@trail-inn.lu www.trail-inn.lu Das Trail - Inn Natur & Sporthotel wurde völlig renoviert und seine geografische Lage ist ideal: im Herzen des Müllerthals gelegen ist die Natur nie sehr weit! Die Zimmer, die Ihnen angeboten werden, sind modern und bequem. The 'Trail - Inn Natur & Sporthotel' has been completely restored and its geographical situation is ideal: in the heart of the Mullerthal, the nature is always nearby. The rooms are modern and comfortable.
BERDORF Hotel-Restaurant TRAIL - INN Echternach
84 85 92 130 135 160 35 50 £ 25 90 30.3-14.11 30.3-14.11 30 90 72 85 26 £ 1.1-31.12 10 100 50 144 160,50 175 303 35 63 £ 40 75 23.3-11.11 23.3-10.11 60 80 60 27, route de Diekirch • B.P. 16 L-6430 ECHTERNACH Tel 72 96 72 Fax 72 90 62 grandhot@pt.lu www.grandhotel.lu Komplett modernisiertes 4-Sterne Ferienhotel mit familiärem Charakter. Wellness mit Sauna, türkischem Bad und Whirlpools, Turbo Solarium und Relaxzone mit beheizten Keramikliegen sowie Panoramahallenbad. Gratis Wifi - Familienzimmer & Suiten. The 4-star family style holiday hotel with great parking space & garages. Wellness with sauna, Turkish bath and whirlpools, relax zone with heated seats, turbo solarium and panoramic indoor heated swimming pool.
Parking & WIFI free of charge. ECHTERNACH GRAND HOTEL 2, rue de la Gare L-6440 Echternach Tel 72 98 09 Fax 72 86 23 lepavillon@internet.lu www.lepavillon.lu Unser kleines Stadthotel liegt mitten im Zentrum von Echternach, in der Nähe der kulturellen Sehenswürdigkeiten und nicht wet entfernt vom Park und vom See. 2 Restauranträume. Kreative und vielfältige Küche mit Menus oder à la carte Gerichten. Komfortabele Zimmer.
Kostenlose Wifi Internetverbindung. Hotel situated right in the heart of Echternach, near the famous cultural sites and not far from the leisure centres. Our 2 restaurant rooms with menus and à la carte will attract you by its creativity and delicacy. The rooms are comfortable and very well equipped. Free Wifi Internet connection. ECHTERNACH Hotel-Restaurant LE PAVILLON Oam Nonnesees L-6474 ECHTERNACH Tel 72 82 83 Fax 72 81 44 edenlac@pt.lu www.edenaulac.lu Das einzige 5-Sterne-Hotel in Luxemburg, das sich Freizeit und Familie widmet, ermöglicht die Verbindung von Komfort, Sport, Wellness und Gastronomie.
Thermal-Wellness-Center und zahlreiche sportliche Infrastrukturen. The only Hotel 5* in Luxembourg dedi- cated to leisure activities and families, enables guests to combine comfort, sport, wellbeing and gastronomy in a green and relaxing atmosphere. Spa-Wellness centre and various sports fixtures.
ECHTERNACH Hotel-Restaurant EDEN AU LAC Region Müllerthal - Kleine Luxemburger Schweiz Mullerthal Region - Luxembourg's Little Switzerland
86 87 100 145 120 150 sd £ 40 70 10.2-10.12 10.2-10.12 R: I + II 1/ 12 47 20 62 74 74 24 V 17,50 45 25.1-30.11 25.1-30.11 13 75 75 Luxemburgisch / Luxembourgish 1.1-31.12 VII 6, Lauterborn L-6562 ECHTERNACH-LAUTERBORN Tel 72 00 68 1 Fax 72 71 25 amoulin@pt.lu www.hotel-au-vieux-moulin.lu Am Ortseingang von Echternach bieten wir Ihnen sowohl den Charme der länd- lichen Gegend als auch Modernität mit 7 Zimmern in verschiedenen Stilrich- tungen.
Neuer Flügel mit 6 ebenerdigen Zimmern mit Terrasse: 3 Doppelzimmer und 3 Duplex Familienzimmer. Wander-Angebot: 3 Nächte/2 Personen in Halbpension + 1 Pic Nic: 535-565 euro. On the approach to Echternach, we offer the charm of the countryside combined with modernity, thanks to 7 rooms in different styles.
New wing with 6 groundfloor rooms with terrace: 3 double rooms and 3 duplex family rooms. Hiker package: 2 persons/3 nights half- board + 1 Pic Nic: 535-565 euro. ECHTERNACH-LAUTERBORN Hotel-Restaurant AU VIEUX MOULIN 13, Place du Marché L-6460 ECHTERNACH Tel 72 00 72 Fax 72 74 83 reservations.lepetitpoete@gmail.com www.lepetitpoete.lu Kleines und gemütliches Hotel, gelegen im historischen Zentrum, mit einer qualitativen Küche. Ausserdem verfügt unser Hotel-Restaurant über eine offene Terrasse.
A small very nice hotel in the town centre with good quality food and a large outdoor terrace.
ECHTERNACH Hotel-Restaurant LE PETIT POÈTE 38, Place du Marché L-6460 ECHTERNACH Tel 26 72 08 80 Fax 26 72 04 65 info@aaleechternoach.lu www.aaleechternoach.lu Die Brasserie Restaurant Aal Echter- noach befindet sich im Herzen der Abtei- stadt von Echternach, und empfägt ihre Besucher mit einer warmen und geselli- gen Stimmung. Lassen Sie sich also von einer gierigen Pause "beim Alex" verfüh- ren.
Situated in the heart of the abbey town of Echternach, the Brasserie Restaurant Aal Echternoach will welcome its visitors in a warm and convivial atmosphere. So let yourself be tempted by a gourmet break "at Alex". ECHTERNACH Brasserie Restaurant AAL EECHTERNOACH Region Müllerthal - Kleine Luxemburger Schweiz Mullerthal Region - Luxembourg's Little Switzerland
88 89 HÔTELS REUNIS DE LA PETITE SUISSE www.hotelsreunis.lu MULLERTHAL TRAIL PACKAGE: HÔTELS RÉUNIS DERKLEINENLUXEMBURGERSCHWEIZ/FROMLUXEMBOURG'SLITTLESWITZERLAND WIR BIETEN IHNEN 4 PAUSCHALEN AN MIDWEEK WE OFFER 4 PACKAGES MIDWEEK LEISTUNGEN • Gratis Busausflüge am Mittwoch mit Besichtigung von Luxemburg-Stadt oder der Luxemburger Mosel (Remich oder Mondorf-Schengen) oder Vianden- Clervaux oder Bernkastel Kues oder Saarburg oder Trier oder Metz.
• Jeden Donnerstag geführte Wanderung. • Möglichkeit zur gratis Weinprobe an der Mosel mit dem Lieblingswinzer des jeweiligen Hotels (nach Absprache und auf Anmeldung). Unsere schöne Gegend bietet 350 km durchgehend markierte Wanderwege, die sich auf ca. 60 lokale Rundwanderwege von 2 bis 40 km verteilen. Wandervorschläge sind im Hotel erhältlich. INCLUDED • Free coach trips on Wednesday including a visit of Luxembourg-City or the Luxembourg Moselle (Remich or Mondorf-Schengen) or Vianden- Clervaux or Bernkastel Kues or Saarburg or Trier or Metz. • Guided walk on Thursday.
• Possibility for free wine-tasting on the Moselle with the hotel's favorite winegrower (on request and by appointment). Our beautiful area offers 350 km of constantly signposted tracks, which are represented on approximately 60 circular hiking trails from 2 to 40 km. Hiking suggestions are available at the hotel. 3 Übernachtungen mit Halbpension + Leistungen A 3 nights half-board + included A 4 Übernachtungen mit Halbpension + Leistungen C 4 nights half-board + included C 3 Übernachtungen mit Frühstück + Leistungen B 3 nights with breakfast + included B 4 Übernachtungen mit Frühstück + Leistungen D 4 nights with breakfast + included D HOTEL ORTSCHAFT PLACE S.
PG MIDWEEK A PREIS / PRICE MIDWEEK B PREIS / PRICE MIDWEEK C PREIS / PRICE MIDWEEK D PREIS / PRICE BS HS BS HS BS HS BS HS Meyer * Beaufort 80 555 633 348 441 708 802 464 628 Bisdorff *** Berdorf 81 510 540 270 300 680 720 360 400 Eden au Lac * Echternach 84 650 690 490 530 850 900 630 680 Grand Hôtel * Echternach 85 600 645 SD SD 740 860 SD SD Brimer * Grundhof 78 633 751 409 409 798 942 545 545 Gruber *** Steinheim 92 400 400 260 260 535 535 345 345 Preis für 2 Personen im Doppelzimmer / price for 2 persons in a double room BS = ausserhalb der Saison / out of season HS = Hoch-Saison / high season SD = auf Anfrage / on request Mullerthal Trail
91 90 83 98 £ 18 61 1.1-31.12 1.1-31.12 Aug R: I /1 + II 9 120 16 100 120 40 £ 22 80 9.3-25.11 9.3-25.11 R: II 11 50 25 73 94 95 116 23,50 £ 12,80 73 1.1-31.12 1.1-31.12 50 120 Luxemburgisch / Luxembourgish 3,50 30 1.2-23.12 I 60 40 7, rue de la Gare L-6117 JUNGLINSTER Tel 78 71 68 Fax 78 71 70 info@parmentier.lu www.parmentier.lu 12 km von Luxemburg-Stadt und dem Flughafen entfernt, vor den Toren der Kleinen Luxemburger Schweiz, des Müllerthals. Vermietung eines luxuriösen, komplett eingerichteten Appartements. Hier finden Sie eine erlese moderne und traditionelle Küche.
12 km from Luxembourg-City and the airport, at the gateway to Luxembourg's Little Switzerland, the Mullerthal.
You will find refined modern and tradi- tional cuisine. JUNGLINSTER Hotel-Restaurant PARMENTIER 1, rue de l'Ernz Noire L-6245 MULLERTHAL Tel 79 94 95 • Fax 79 93 83 cigalon@pt.lu www.lecigalon.lu www.trailhotels.lu Mitten in der Natur und am Ausgangs- punkt herrlicher Wanderwege liegt unser Familienhotel. Im Restaurant Le Cigalon entdecken Sie die Düfte der Provence in der gastronomischen Küche. Gratis Garage für Motorräder. Gastronomische Angebote.
At the restaurant Le Cigalon you will discover the scents of Provence in the gastronomic cuisine. Ask for our special packages. www.mullerthal-trail.lu www.trailhotels.lu MULLERTHAL Hotel-Restaurant LE CIGALON 4-Sterne Hotel in ruhiger Lage. 12 km bis Luxemburg-Stadt an der E29 Richtung Echternach. Großer gratis Parkplatz für Reisebusse, Motos und Trikes. GastronomischesRestaurantmitSpeziali- täten aus der französischen Küche. Themenabende. 4-star hotel in quiet surroundings. 12 km from Luxembourg-City on the E29 direction Echternach. Large free bus-, moto- and trike car park.
Gastronomic restaurant with specialities from the French cuisine.
Theme menus and evenings. GONDERANGE BEST WESTERN EURO HOTEL 1, rue des Moulins L-6245 MULLERTHAL Tel 26 78 47 17 info@heringermillen.lu www.heringermillen.lu Kulinarisch, überraschend, gemütlich... die Brasserie Heringer Millen. Lassen Sie sich vom früheren Institut Paul Bocuse Schüler und jetzigem Chef Lars Fiebig kulinarisch und mit lokalen Produkten aus der Umgebung verführen. Quiet, cosy and tasty! Local specialities served by Chef Lars Fiebig at this modern eatery. MULLERTHAL Brasserie HERINGER MILLEN Larochette HOTELS 11, route de Luxembourg L-6182 GONDERANGE Tel 78 85 51 Fax 78 85 50 info@eurohotel.lu www.eurohotel.lu Mullerthal Region - Luxembourg's Little Switzerland Region Müllerthal - Kleine Luxemburger Schweiz
92 93 65 85 85 99 22 36 V 16 75 23.3-26.11 23.3-26.11 17 50 32 49 59 59 90 43 £ 14 12,90 50 5.2-20.11 5.2-20.11 29 120 40 95 110 110 125 25 35 £ 7,50-15 1.1-31.12 1.1-31.12 R: I 23 80 40 36, route d'Echternach L-6585 STEINHEIM Tel 72 04 33 Fax 72 87 56 info@hotelgruber.com www.hotelgruber.com Charmantes Hotel, 4 km von Echternach, direkt am Fahrradweg & am Müllerthal Trail gelegen. 3 & 4-Sterne-Zimmer, gratis Wifi, privater Parkplatz, gratis Garage für Motos & Fahrräder. Midweek, gastronomische Aufenthalte, Angebote für Wanderer & Radfahrer. Charming hotel situated at 4 km from Echternach, close to the cycling path & the Mullerthal Trail.
Free Wifi & private parking, free garage for cycles & motorbikes. Midweek, gastronomic stays as well as special offers for walkers & bikers. STEINHEIM Hotel-Restaurant GRUBER 4, Grenzwee L-9392 WALLENDORF-PONT Tel 83 62 20 • Fax 86 90 77 hdimmer@pt.lu www.hoteldimmer.com www.wanderhotel.lu Familienhotel am Rand der Kleinen Luxemburgischen Schweiz inmitten des Deutsch-Luxemburgischen Natur- parks. Gastro und Midweek Angebote. Wellness-CentermitWarmwasserbecken, Sauna, türkischem Bad, Fußbad, Massageduschen.
Family-run hotel located in Luxembourg's Little Switzerland at the heart of the German-Luxemburg Nature Park.
Gastro and midweek offers. Well-being centre with sauna, Turkish baths, tepidarium, foot paths massaging showers. WALLENDORF-PONT Hotel-Restaurant DIMMER 28, route d'Echternach L-6250 SCHEIDGEN Tel 27 80 18 / 27 80 78 Fax 27 80 78 20 info@lebonrepos.lu www.lebonrepos.lu Das Hotel Bon Repos liegt in der Kleinen Luxemburger Schweiz, nur 5 km von Echternach entfernt und verfügt über einen Wellness Bereich mit einer Sauna und einem Hammam sowie über gratis Wifi Internetzugang.
Hotel Bon Repos is located in Luxem- bourg's Little Switzerland, just 5 km from Echternach. It offers a wellness area with a sauna and hammam, as well as free Wifi internet access. SCHEIDGEN Hotel LE BON REPOS, Sports & Wellness LE Restaurant GRILL Hôtel-Restaurant Eden au Lac * * Tél.: 00352 72 82 83 www.edenaulac.lu Grand Hôtel **** Tél.: 00352 72 96 72 www.grandhotel.lu Hôtel-Restaurant Meyer **** Tél.: 00352 83 62 62 / 26 87 61 23 www.hotelmeyer.lu Hôtel-Restaurant Le Bisdorff *** Tél.: 00352 79 02 08 www.hotel-bisdorff.lu Hôtel-Restaurant Brimer **** Tél.: 00352 26 87 87 1 www.hotel-brimer.lu Hôtel-Restaurant de la Station **** Tél.: 00352 79 08 91 www.hoteldelastation.lu Hôtel-Restaurant Gruber *** Tél.: 00352 72 04 33 www.hotelgruber.lu ECHTERNACH BEAUFORT BERDORF GRUNDHOF SCHEIDGEN STEINHEIM The top family-run HOTELS in & around ECHTERNACH with the personal touch!
Bildquelle: ORT MPSL – Th.Bichler.de HÔTELS REUNIS Mullerthal - Petite Suisse Luxembourgeoise - Echternach WWW.HOTELSREUNIS.LU
94 95 Die Mosel ist der größte Fluss Luxemburgs. Auf einer Strecke von 42 Kilometern bildet er die natürliche Grenze zwischen Luxemburg und Deutschland. Die Mosel hat in Luxemburg ein wunderschönes Tal gegraben. Die Region ist insbesondere für ihre Weinberge, ihre romantischen Hotels und ihre mittelalterlichen Städte weit über die Landesgrenzen hinaus bekannt. "D'Musel", wie die Bewohner das Moseltal liebevoll nennen, ist auch Schauplatz traditionellerVeranstaltungenwiederKavalkade von Remich oder dem Trauben- und Weinfest in Grevenmacher.
LUXEMBURGER MOSELWEINE & CRÉMANTS Auf den Hängen des Moseltals gedeihen die Weinreben besonders gut, weshalb die Region als Weinanbaugebiet eine internationale Anerkennung findet. In der Moselregion werden hauptsächlich weiße Rebsorten angebaut, die zu beliebten Qualitätsweinen gekeltert werden, z.B. Riesling, Auxerrois oder Grauburgunder (Pinot Gris). Das Vorland der Mosel dient dem Anbau von Obst, das zu frischen Säften, Likören und Schnäpsen weiterverarbeitet wird. Erfahren Sie alles Wissenswerte zur Moselregion entlang der Weinroute oder mehrerer thematischer Rundfahrten.
AKTIV IN DER MOSELREGION DieMoselregionziehtnichtnurFeinschmeckerund Genießeran,sondernauchWassersport-Liebhaber, Radfahrer und Wanderer.
Schwimmen oder Wasserski sind nur einige der vielen Sportarten, die auf und an der Mosel betrieben werden können. Nicht zu vergessen die Schifffahrten auf der Mosel, die dank des allzeit hohen Wasserstandes nahezu das ganze Jahr möglich sind. DAS SCHENGEN ABKOMMEN – EIN MEILENSTEIN IN DER GESCHICHTE EUROPAS Im Juni 1985 wurde in der Moselregion, nahe dem kleinen luxemburgischen Dorf Schengen, eines der wichtigsten Übereinkommen der europäischen Geschichte unterzeichnet. Mit dem Schengen Abkommenbesiegeltendie5Unterzeichnerstaaten die Abschaffung der Personenkontrollen an ihren gemeinsamen Grenzen.
Damit wurde der Schengen-Raum mit freiem Personenverkehr Wirklichkeit. Das Europäische Museum in Schengen erinnert an die historische Übereinkunft und die Bedeutung des Schengen-Raums für die inzwischen 26 Mitgliedsstaaten.
The Moselle River is the major river of Luxembourg. Its trajectory along the Luxembourg border runs 42 km in length to form a natural boundary with Germany. Moselle lends its name to one of the most beautiful valleys of Luxembourg, famous for its wineries, charming hotels and medieval towns. "D'Musel," as it is affectionately known by its inhabitants, is also a region of traditions such as the cavalcade of Remich and the Grape and Wine festival in Grevenmacher. WINES & CRÉMANTS OF THE MOSELLE VALLEY IN LUXEMBOURG The valley of the Moselle in Luxembourg is famous for its steep hills and vineyards.
It is the birthplace of Luxembourg wines, mostly white varieties such as Riesling, Auxerrois and Pinot Gris. The hinterland of the Moselle is home to large plantations of fruit trees for the production of fresh juices, liqueurs and schnapps. Themed hikes, such as the wine route, are entirely dedicated to the discovery of this region. ACTIVE IN THE MOSELLE REGION Although renowned as a culinary destination, the Moselle region also attracts water sports enthusiasts, cyclists and hikers. Swimming, or water skiing are some of the activities that are practised on and around the River Moselle. With the abundance of water, many small cruises are organized on the Moselle throughout the year.
SCHENGEN AGREEMENT – A SIGNIFICANT MILESTONE IN EUROPEAN HISTORY It was in the Luxembourg Moselle region, specifically in the wine village of Schengen, where the treaty which owes its name to the local place of signature was concluded in June 1985. The Schengen Agreement is one of the most important pacts in European history. The treaty led to the removal of all border controls between 5 European countries together under the name of Schengen Area. The European Museum in Schengen recalls the origin and impact of this agreement on the 26 states that are current members.
DIE MOSEL THE MOSELLE Mosel Moselle Mosel Moselle OFFICE RÉGIONAL DU TOURISME RÉGION MOSELLE LUXEMBOURGEOISE 52, route du Vin, L-5405 Bech-Kleinmacher Phone +352 26 74 78 74 Fax +352 26 74 78 94 info@visitmoselle.lu www.visitmoselle.lu RentaBike Miselerland Mondorf-les-Bains
97 96 59 140 79 160 30 50 V 18 1.1-31.12 1.1-31.12 76 100 50 82 179 92 189 30 100 £ 16 20 80 1.1-20.12 1.1-20.12 54 70 50 137 147 162 172 18 £ 13,90 69 1.1-31.12 1.1-31.12 23 + 24.12 31 240 Moselle Scheierhaff L-5412 CANACH Tel 26 35 41 Fax 26 35 44 44 H2898@accor.com www.mercure.com Eingebettet in der außergewöhnlichen, ruhigen und natürlichen Umgebung eines herrlichen Golfplatzes.
In der Nähe des charmanten Weinbaugebiets an der Mosel liegt das Mercure Kikuoka Golf Club Hotel, der ideale Ort für Ihre Auf- enthalte und Seminare.
Nestled in the exceptional setting of a renowned 18-hole Golf course, close to the charming wine-growing region of the Moselle, the Mercure Kikuoka Golf Club is the ideal place for your stays and seminars in a peaceful and natural environment. CANACH Hotel-Restaurant MERCURE KIKUOKA GOLF CLUB 7, Potaschbierg L-6776 GREVENMACHER Tel 26 74 44 Fax 26 74 47 44 info@simons-plaza.com www.simons-plaza.com Das Hotel Simon's Plaza verfügt über 54 moderne, komfortable und stilvoll eingereichtete Zimmer, das Restau- rant l'Etage, die Brasserie Pompel, 3 Sommer-Terrassen, ein Fitness-Center, überdachte Parkmöglichkeiten und 4 Tagungs-und Veranstaltungsräume.
The Hotel Simon's Plaza offers 54 modern, comfortable and stylish rooms, the Restaurant l'Etage, the Brasserie Pompel, 3 summer terraces, a fitness center, covered parking facilities and 4 meeting & event spaces.
GREVENMACHER Hotel-Restaurant SIMON'S PLAZA 5, rue Théodore Flammang L-5618 MONDORF-LES-BAINS Tel 26 67 82 13 Fax 23 61 12 29 info@casino2000.lu www.casino2000.lu Lassen Sie Ihren Emotionen freien Lauf im CASINO 2OOO ! Hier finden Sie in unterhaltungsvoller Atmosphäre ein reichhaltiges Angebot, das Spiel, Schauspiel, Unterhaltung, Kultur, Gastronomie sowie ein vollständig renoviertes Hotel **** Experience pure emotion at the CASINO 2OOO ! The host of entertainments on offer here include games, shows, amusements, culture, gourmet cuisine and various seminar and banquet opportunities as well as a hotel **** MONDORF-LES-BAINS Hotel-Restaurant CASINO 2OOO Les vinothèques des REMERSCHEN Caves du Sud - Remerschen 32, route du Vin L-5440 Remerschen Tél.: 23 66 48 26 WELLENSTEIN Caves de Wellenstein 37, rue des Caves L-5471 Wellenstein Tél.: 26 66 14 40 WORMELDANGE Caves des Crémants POLL-FABAIRE 115, route du Vin L-5481 Wormeldange Tél.: 76 82 11 GREVENMACHER Caves de Grevenmacher 12, rue des Caves L-6718 Grevenmacher Tél.: 75 01 75 LUXEMBOURG Vinocity 330, rue du Rollingergrund L-2441 Luxembourg Tél.: 26 26 23 40 Visite Dégustation Vente Gastronomie Banquet & Réception Une excursion à ne pas manquer : venez visiter nos vinothèques, situées le long de la Moselle et à Luxembourg-Ville, et découvrez notre gamme de vins et Crémants luxembourgeois.
Domaines Vinsmoselle est le premier producteur de vins et Crémants au Luxembourg, et exploite des vignobles de Wasserbillig à Schengen, ce qui permet à la coopérative de proposer un choix unique de vins. Venez déguster tous nos vins dans nos vinothèques
99 98 75 105 98 128 29 40 V 10 20 60 2.1-22.12 2.1-22.12 11 64 32 Französisch / French 25 60 15.3-15.12 I ausser/except S 220 3, avenue Dr. Klein • B.P. 42 L-5630 MONDORF-LES-BAINS Tel 26 67 75 Fax 26 67 75 20 hotel@beau-sejour.lu www.beau-sejour.lu Modernes Hotel mit allem Komfort, Anfang 2011 renoviert. 350m vom Thermalbad und des Parks. 11 Zimmer und 2 Appartements mit allem Komfort, modern, herzlich und design. Restaurant Le Nid Gourmand, 64 Sitzplätze, Bankettsaal für 30 Personen. Modern hotel with all comfort, renovated beginning 2011. 350m near the spa centre and the park. 11 rooms and 2 appart- ments with every comfort, modern, cosy and design.
Restaurant Le Nid Gourmand with 64 covers, room for banquets for up to 30 persons.
MONDORF-LES-BAINS Hotel BEAU-SEJOUR Restaurant LE NID GOURMAND Entente touristique de la Moselle 10, route du Vin L-6794 GREVENMACHER Tel 75 82 75 • Fax 75 86 66 info@marie-astrid.lu www.marie-astrid.lu Willkommen an Bord! In unserem Restaurant erwartet Sie eine erstklassige Küche. Für Ihre privaten Feste oder einen Firmen- ausflug können 220 Gedecke aufgelegt werden. Wir schenken an Bord die besten Weine und Crémants der Luxemburger Mosel aus. Welcome on board! A first choice restaurant awaits you. For you family parties or corporate parties we are able to serve 220 passengers. We offer the best wines and crémants of the Luxembourg Moselle region.
GREVENMACHER Restaurant M.S. "PRINCESSE MARIE-ASTRID" Die Mosel The Moselle Die Mosel The Moselle
101 100 Französisch / French 6 22 2.1-23.12 70 70 Französisch / French 23 39 2.1-23.12 I + II + VI1/ 60 60 240 370 275 405 28 49 £ 12,50 40 2.1-23.12 1.1-31.12 25.12-1.1 108 160 155 145 159 26 49 £ 20 12,50 40 2.1-23.12 1.1-31.12 25.12-1.1 20 160 155 Mondorf Domaine Thermal rue Dr. E. Feltgen • B.P. 56 L-5601 MONDORF-LES-BAINS Tel 23 66 66 66 domaine@mondorf.lu www.mondorf.lu Das Mondorf Parc Hotel**** liegt inmitten eines herrlichen 45 Hektar großen Parks.
Hier finden Sie ein reichhaltiges Well- ness- und Beautyangebot (Thermalbad, 12 Saunen, 1800 qm Fitness und Sports- gruppenkurse ) sowie 108 Zimmer und feine Restaurants.
Located at the heart of a superb 45-hectare park, the Mondorf Parc Hotel**** offers a comprehensive range of relaxation and beauty treatments, bathing facilities. You can also enjoy the comfortable surroundings of its rooms and restaurants. MONDORF-LES-BAINS MONDORF PARC HOTEL Mondorf Domaine Thermal rue Dr. E. Feltgen • B.P. 56 L-5601 MONDORF-LES-BAINS Tel 23 66 65 00 domaine@mondorf.lu www.mondorf.lu Wenige Schritte vom Kurzentrum entfernt liegt die Villa Welcome, in der Sie bei Ihrem nächsten Kuraufenthalt Komfort und Ruhe genießen können. Genau wie beim Mondorf Parc Hotel haben Sie auch Zugang zum Fitness- und Wellness sowie zum Spa Bereich.
Just a few steps from the Domaine Thermal Mondorf, the Villa Welcome offers you all the comfort, peace and quiet of a stay in the spa town. The Villa Welcome gives access to all the fitness and well- ness facilities as well as the spa. MONDORF-LES-BAINS VILLA WELCOME Mondorf Domaine Thermal Impasse Emile Didderich L-5601 MONDORF-LES-BAINS Tel 23 66 65 25 reservation@dejangeli.lu www.dejangeli.lu In MONDORF verarbeiten wir aus- schließlich frische, saisonale Produkte, um Ihnen gesunde und hochwertige Ge- richte servieren zu können. Die gesamte Karte des gastronomischen Restaurants De Jangeli ist hausgemacht.
Considered as gastronomic reference at Domaine Thermal, De Jangeli Restau- rant is recognized for its food and wine. The Chef offers a traditional and inventive French cuisine and the sommelier offers a wine list created with passion. MONDORF-LES-BAINS Restaurant DE JANGELI Mondorf Domaine Thermal Avenue des Bains L-5601 MONDORF-LES-BAINS Tel 23 66 65 30 reservation@mondorf.lu www.mondorf.lu In der Tradition der schönsten Pariser Brasserien bietet die Brasserie Maus Kätti eine Karte, welche rundum von dem Sternekoch Gilles Goess über- arbeitet wurde. Er erfindet zu unserer größten Freude klassische Gerichte neu, wie der Vol-au-vent.
Worthy of the finest Parisian brasseries, the Maus Kätti brasserie features a seasonal and healthy menu. The Chef reworks classic dishes such as vol-au- vent or roast meat at an ever so afford- able price for our greatest pleasure. MONDORF-LES-BAINS Brasserie MAUS KÄTTI Mondorf-les-Bains
102 103 90 140 115 170 27,50 £ 20 64 1.1-31.12 1.1-31.12 R: I + II1/ 16 80 25 45 60 1.1-31.12 1.1-31.12 8 80 25 65 75 85 95 27,50 £ 18,50 50 3.2-31.12 3.2-31.12 R: II/1 + III 18 100 120 Französisch / French 7,50 32,50 1.2-10.12 I (high season) 120 150 Luxemburgisch / Luxembourgish 1,50 56 8.1-23.12 II + III (high season III) 48 48 36, route de l'Europe L-5531 REMICH Tel 23 69 0 Fax 23 69 98 98 laforet@pt.lu www.foret.lu Eine Oase des Wohlbefindens und ein reichhaltiges Angebot für jeden Ge- schmack in einer gastfreundlichen Umgebung voller Eleganz und Charme.
Zimmer und Suiten voller Luxus, Ele- ganz und eine edle Ausstattung mit besonderem Charme.
An oasis of flavours and wellbeing in an elegant and charming environment, a welcoming address for a successful stay with excellent cuisine. The luxurious, elegant and spacious rooms and suites have a sophisticated decor and charm of their own. REMICH Hotel-Restaurant DOMAINE LA FORET 45, route de Stadtbredimus L-5570 REMICH Tel 23 69 80 67 huifeng@pt.lu www.hostelleriedespecheurs.lu Ruhige Lage am Moselufer mit herrlichem Ausblick. Kostenloser Parkplatz. 8 Zimmer. Asiatisches Restaurant. Quiet location on the banks of the Moselle with a superb view.
Free parking. 8 rooms. Asiatic restaurant.
REMICH Auberge-Restaurant HOSTELLERIE DES PÊCHEURS 5, Esplanade L-5533 REMICH Tel 23 66 91 71 Fax 23 69 89 24 esplanad@pt.lu www.esplanade.lu Am Ufer der Mosel gelegen. Einzig- artiger Ausblick. Zimmer mit jeglichem Komfort. Die Mahlzeiten werden auf der schönen Terrasse serviert. Sonderpreise für Gruppen. Gastrono- mische Aufenthalte ab 140 €. Pauschalangebote für Bankette und Familienfeste. On the banks of the river Moselle. Unique view. Very comfortable rooms. Meals served on the beautiful terrace. Special rates for groups.
Gastronomic stays starting at 140 €. Special packages for banquets and family feasts. REMICH Hotel-Restaurant ESPLANADE 53, route de Stadtbredimus L-5570 REMICH Tel 23 66 91 02 Fax 23 69 97 79 pavillonsaintmartin@gmail.com www.pavillonsaintmartin.lu Herzlich Willkommen im Pavillon Saint Martin. Geniessen Sie eine gehobene Küche und erlesene Weine in einer bezaubernden Umgebung. Welcome to Pavillon Saint Martin where fine cuisine and Luxembourg wines are served in an enchanting atmosphere. REMICH Restaurant PAVILLON SAINT MARTIN 49, rue de Macher L-5550 REMICH Tel 26 66 02 06 hello@waibar.lu www.waibar.lu 'E Pättche vun der Musel, a soss keen ...' Eine Weinbar mit exklusiv luxembur- gischer Weinkarte und einer kleinen regionalen Speisekarte.
'E Pättche vun der Musel, a soss keen ...' A wine bar offering exclusively wines from Luxembourgish winemakers and a small regional menu. REMICH Restaurant D'WÄIBAR Die Mosel The Moselle
104 105 100 110 130 170 40 60 £ 15 35 100 1.1-31.12 1.1-31.12 R: IV 1/ 35 110 60 Luxemburgisch / Luxembourgish 18 65 1.1-31.12 II + III 90 50 Luxemburgisch / Luxembourgish 16,50 24,50 1.1-31.12 1.000 1.000 Luxemburgisch / Luxembourgish 15 28 1.1-31.12 I 90 40 Quai d'embarquement Navitours Quai de la Moselle L-5553 REMICH Tel 75 84 89 • Fax 75 04 59 info@navitours.lu www.navitours.lu River Diva: das Flaggschiff von Navi- tours bietet das ideale Ambiente für anspruchsvolle Veranstaltungen und Events.
Roude Léiw: das komfortable Fahrgast- schiff "Roude Léiw" bietet Platz für die verschiedensten Anlässe.
In Remich the boats River Diva & Roude Léiw offer one, two or three hour excur- sions. You can rent the boats for your private events and our board restau- ration will create menues. What about your wedding on the river or a day with your family?! REMICH Restaurants eventboats RIVER DIVA & ROUDE LEIW & MUSELSCHËFF 29, Wäistrooss L-5450 STADTBREDIMUS Tel 23 61 91 91 Fax 23 61 91 61 reservation@hotel-ecluse.lu www.hotel-ecluse.lu Seien Sie unser Gast und verweilen Sie in unserem neuen Designhotel bestehend aus Glas, Beton und Holz, gelegen ent- lang der Mosel. Unsere Zimmer mit viel Helligkeit, unser Wellnessbereich und unser Restaurant Pier29 warten auf Ihren Besuch!
Welcome to Hotel-Restaurant Ecluse and enjoy our design hotel with its contemporary architecture mixing con- crete, glass and wood, along the Moselle. You'll relax in our bright rooms, our Wellness and our Pier29 Restaurant. STADTBREDIMUS Hotel DE L'ECLUSE Restaurant PIER29 12, Wäistrooss L-5450 STADTBREDIMUS Tel 23 69 85 11 Fax 23 69 85 12 info@tourelle.lu www.tourelle.lu Herzlich willkommen im Restaurant "An der Tourelle" in Stadtbredimus. Treten Sie ein und erleben Sie eine herzliche Atmosphäre und ein angenehmes Inte- rieur. Genießen Sie erlesene Köstlich- keiten mit Blick auf die luxemburgische Mosel.
In an unusual and elegant, close to the Château de Stadtbredimus, discover ex- ceptional cuisine while enjoying breath- taking views of the vineyards and the banks of the Moselle. STADTBREDIMUS Restaurant AN DER TOURELLE Wir begrüssen Sie im Koeppchen, eine Institution an der Mosel seit 1907. Wir verwöhnen Sie mit traditionellen, luxemburgischen Spezialitäten und bieten Ihnen eine grosse Auswahl an luxemburgischen Moselweinen in einem einzigartigen Ambiente. Welcome to Koeppchen, a true institu- tion in the Luxembourgish Mosel valley since 1907.
We serve traditional Luxembourgish and regional specialities, a wide range of Luxembourgish Mosel wines and this within a unique and cozy ambiance.
9, Berreggaass L-5485 WORMELDANGE Tel 76 00 46 iessen@koeppchen.lu www.koeppchen.lu WORMELDANGE Restaurant KOEPPCHEN RentaBike Miselerland
107 106 SCHENGEN REMERSCHEN WINTRANGE SCHWEBSANGE WELLENSTEIN BECH-KLEINMACHER ELLANGE ELLANGE REMICH BOUS ERPELDANGE ROLLING STADTBREDIMUS HETTERMILLEN GREIVELDANGE LENNINGEN EHNEN WORMELDANGE GOSTINGEN NIEDERDOVEN OBERDONVEN MACHTUM GREVENMACHER MERTERT WASSERBILLIG AHN Der Elbling wird seit der gallorömischen Epoche angebaut.DieserWeinhateinenhohenSäuregrad, der seine leichte und sehr erfrischende Seite verstärkt. Er enthält relativ wenig Alkohol und erfreut sich einer treuen Kundschaft. Elbling: dry, light, and refreshing.. Der Rivaner wird seit der gallorömischen Epoche angebaut. Dieser Wein hat einen hohen Säuregrad, der seine leichte und sehr erfrischende Seite verstärkt.
Er enthält relativ wenig Alkohol und erfreut sich einer treuen Kundschaft.
Rivaner: with a gentle finish, soft and fruity, with a delicate bouquet, serves well with poultry dishes. Der Auxerrois ist der Luxemburger Wein, der sehr wenig Säure enthält. Ein fruchtiger und schmackhafter Wein, der zu jedem Anlaß genossen wird und sich ausgezeichnet für Empfänge eignet. Auxerrois: fruity and flavoursome, a delicious aperitif. Der Pinot Blanc ist der neutralste Wein der Luxemburger Mosel, der mit seiner Frische, Eleganz und Fruchtigkeit überzeugt. Er wird gerne zu Gerichten mit Fisch und Schalentieren getrunken.
Pinot Blanc: elegant, lively, a delight with fish dishes.
Der Pinot Gris ist ein üppiger, lieblicher, vollmundiger und feuriger Wein, der oft als Aperitif und als Dessertwein getrunken wird. Pinot Gris: opulent, mellow, full-bodied, and generous, loves roast meats and cheeses. Der Riesling wird als "König der Weine" betrachtet. Seine Frische und sein fruchtiges, dezentes Bukett sind sein Erkennungszeichen; ein Grund dafür, daß er als sehr kostbarer Wein hochgeschätzt wird.
Riesling: a thoroughbred, fresh, fruity, and distinguished by its discrete bouquet, adds an agreeable flavour to Coq au Riesling and Ardennes ham. Der Pinot Noir stammt ursprünglich aus dem Burgund. Diese Rebsorte kann zu Rosé-, Rot- und selbst zu Weißwein verarbeitet werden und zeichnet sich durch ein fruchtiges Aroma und ein frisches Bukett aus. Pinot Noir is a black wine grape variety created predominantly from Pinot noir grapes growing mostly in cooler regions. Pinot noir is also used in sparkling wine production.The thin-skins and low levels of phenolic compounds lends Pinot to producing mostly lightly colored, medium bodied low tannin wine.
GAUMENFREUDE AN DER MOSEL TREAT ON THE MOSELLE www.vins-cremants.lu DIE 9 REBSORTEN Die luxemburgische Mosel zeichnet sich vor allem durch die hier erzeugten Qualitätsweißweine aus. Sie werden aus neun Rebsorten bereitet. Die Luxemburger Weine harmonieren ausgezeichnet mit der Gastronomie und tragen den Gütesiegel "Marque Nationale - Appellation Contrôlée". Eine strenge Auswahl der besten luxemburgischen Rebsorten garantiert die Herkunftsbezeichnung des "Crémant de Luxembourg" und bekräftigt seine Identität. Für seine Herstellung gelten überaus strikte Vorgaben. Die "Weine mit anerkanntem Charakter" werden bereits ab der Weinlese kontrolliert.
Luxemburg genießt das große Privileg, am Concours des Crémants de France et du Luxembourg teilzunehmen, bei dem sich der "Crémant de Luxembourg" mit den Schaumweinen aus sieben französischen Regionen messen kann. Zum Beweis seiner Qualität wird der Schaumwein der Luxemburger Mosel jedes Jahr mit zahlreichen Medaillen ausgezeichnet. THE WINES Luxemburgish wines, sparklingwines and crémants are tangy and elegant. The wine label "Marque Nationale-Appellation contrôlée" grants provenance and quality. "Crémant de Luxembourg" are made of best grapes, fully mature, and best preserved. The maturation achieves in the traditional way of a second degree fermenting and a barrelling on own sediment during a period of nine months.
Each winegrower assembles the grape varieties of his own choice, to succeed in a wine product of best quality.
The white wines come from nine varieties, of which they bear the name. FRANCE DEUTSCHLAND Elbling Pinot Blanc Der Gewürztraminer ist ein Wein von unverkennbarem Aroma, mit einem würzigen Bukett und von großer Eleganz. Er verzaubert Nase und Gaumen. Er wird besonders als Dessertwein geschätzt. Gewürztraminer: sophisticated and at the same time dry and mellow. Gewürztraminer Rivaner Pinot Gris Pinot Noir Auxerrois Riesling Der Chardonnay ist eine Rebsorte, die die Eigenschaften des Klimas und des Bodens annimmt, auf dem sie wächst, und die so eine leichte Fruchtigkeit mit einer angenehmen Struktur entwickelt.
Der Chardonnay zählt zu den neuen Rebsorten an der Luxemburger Mosel. Chardonnay is a green-skinned grape variety used to make white wine. The grape itself is very neutral, with many of the flavors commonly associated with the grape being derived from such influences as terroir and oak. It is an important component of sparkling wines. Chardonnay MOSELLE
108 109 DAS LAND DER ROTEN ERDE THE LAND OF THE RED ROCKS Das Land der Roten Erde, auch "Terres Rouges" genannt, ist eine Region im Süden Luxemburgs. Sie verdankt ihren Namen dem leuchtend roten Eisenerz, das den Erfolg der Stahlindustrie in Luxemburg ermöglichte. Inzwischen hat ein erfolgreicher Strukturwandel im Land der Roten Erde stattgefunden. Ihr aktuelles Gesicht spiegelt sowohl die Stahl geprägte Vergangenheit als auch die neuen Technologien der Gegenwart, und ganz besonders die Präsenz der Universität Luxemburg wider. MINETT TOUR Die Minett Tour, eine etwa 35 Kilometer lange Route,verbindet5Standortemitunterschiedlichen thematischen Ausrichtungen miteinander, die die Besucher – Groß und Klein - durch die Geschichte der luxemburgischen Stahlindustrie führen bis hin in die Gegenwart und Zukunft.
Die Standorte sind alle für sich besonders und versprühen ihren ganz eigenen Charme. Über das ganze Jahr hinweg lassen Volksfeste, Musik- und Kunstfestivals, Konzerte & Ausstellungen, Tanz- und Theaterproduktionen die zum größten Teil denkmalgeschützten Standorte in einem völlig anderen Licht erscheinen.
UNIVERSITÄTSCAMPUS UND EINKAUFSSTÄDTE Die wichtigsten Handelsstädte Luxemburgs befinden sich im Land der Roten Erde, darunter Esch-sur-Alzette, Differdange, Dudelange. Modern, jung und dynamisch – so lassen sich die Städte im Süden Luxemburgs am besten beschreiben. Straßentheater, Musikfestivals und Konzertsäle sorgen für ein abwechslungsreiches kulturelles Angebot. Im Land der Roten Erde, genauer gesagt in Belval, befindet sich der Universität Campus Luxemburg. Der Konzertsaal "Rockhal" in Belval ist Treffpunkt internationaler Größen der Rock-und Popszene. EIN PARADIES FÜR KINDER Neben den zahlreichen Sehenswürdigkeiten des ehemaligen Stahlgebietes verfügt der Süden Luxemburgs über eine ganze Bandbreite an Freizeitaktivitäten für Kinder.
Im "Parc Merveilleux de Bettembourg" können Krokodile, Schlangen, Papageien und Affen bestaunt werden. In einer knarzenden Grubenbahn entdecken die Besucher die unterirdischen Gänge und Stollen ehemaliger Eisenerzminen in Rumelange.
REDROCK MOUNTAIN BIKE TRAILS Die RedRock Mountain Bike Trails begeistern die Biker seit 2016. Das ausgeschilderte Streckennetz verläuft vorbei an stillgelegten Tagebaugebieten und durch geschützte Naturreservate auf den Spuren der Industriegeschichte Luxemburgs. De Trails können einzeln gefahren werden oder auch miteinander verbunden werden, an einem oder über mehrere Tage. The Red Rock region, "Terres rouges" is a region of Luxembourg located in the south of the country. It owes its name to the red ore that was responsible for the success of the steel industry in Luxembourg back in the industrial era.
Today, the former mining area of the Land of the Red Rocks, also referred to as Terres Rouges, was able to find a new identity combining ancient and new technologies, scientific research and innovation thanks to the University of Luxembourg.
MINETT TOUR Covering around 35 kilometres, the Minett Tour links five places featuring different topics of interest. They guide visitors of all ages through the history of the Luxembourg steel industry up to the present day and indeed into the future ... The sites are all quite unique and exude a charm all of their own. Throughout the year, folk festivals, music and art festivals, concerts and exhibitions, dance and theatre productions magically transform the locations, most of which are heritage sites. UNIVERSITY CAMPUS AND COMMERCIAL CENTRES The Red Rock region encompasses the major commercial cities of Luxembourg, including Esch-sur-Alzette, Differdange and Dudelange.
Resolutely modern and trendy, these cities form an urban complex with a young and dynamic atmosphere. Street theater, rock festivals and concert halls complement cultural offerings. It is also in the Red Rock region, in Belval precisely, that the campus of the University of Luxembourg has opened its doors in 2015. The famous concert hall "Rockhal" in Belval became a meeting point of famous international rock- and popstars. A PARADISE FOR CHILDREN In addition to the many attractions of the former mining area, the Red Rock region offers a wide range of activities for children. Crocodiles, snakes, parrots and monkeys are waiting in the Parc Merveilleux of Bettembourg.
On a mining train, kids and parents alike discover the underground galleries of the old iron mines of Rumelange. REDROCK MOUNTAIN BIKE TRAILS The RedRock Mountain Bike Trails impress bikers since spring 2016. The marked trails guide bikers on the traces of Luxembourg's industrial and historical past through former open cast iron ore mines, which today have become protected nature reserves. The trails leading through the nature reserves can be combined with one another according to sporting ambition, either on one day or over several days.
"Rockhal" Belval OFFICE RÉGIONAL DU TOURISME SUD Phone + 352 27 54 5991 info@redrock.lu www.redrock.lu
111 110 Französisch / French 10 32 24.3-14.10 250 250 81 89 93 102 14,50 27 £ 12,50 25,50 1.1-31.12 1.1-31.12 R: VII/1 + I1/ 30 200 100 120 120 250 32 V 12 15,50 50 1.1-31.12 1.1-31.12 15 35 35 Route de Mondorf L-3260 BETTEMBOURG Tel 52 98 90 Fax 52 07 94 restaurant@parc-merveilleux.lu www.parc-merveilleux.lu Ein gepflegtes Restaurant mit überdeckter Terrasse und Self-Service erwarten Sie. Ein Tag im Märchenpark Bettembourg ist ein Abenteuer für die ganze Famille.
A nice restaurant with covered terrace and self-service are awaiting you. One day at the Fairy Tale Park in Bettem- bourg is an adventure for the whole family. BETTEMBOURG Restaurant PARC MERVEILLEUX DE BETTEMBOURG 240, avenue de Luxembourg L-4940 BASCHARAGE Tel 26 50 85 400 Fax 26 50 85 410 info@beierhaascht.lu www.beierhaascht.lu Microbrauerei, Hotel, Restaurant und Metzgerei unter einem Dach. Traditionnelle Küche in einem rustikalen Rahmen. Große Terrasse mit Spielplatz. Familienbetrieb. Hotel 2017 renoviert. Microbrewery, hotel, restaurant and butchery since 2002. Traditional cuisine in a rustic atmosphere.
Large terrace with play ground. Family business. Hotel renovated in 2017 BASCHARAGE Hotel-Restaurant BEIERHAASCHT Belval Im Herzen des Stadtparks Esch-sur- Alzette gelegen, empfängt Sie das char- mante Design Hotel. Die Zimmer sind in einem modernen, zeitgenössischen Stil eingerichtet. Eine wichtige Rolle im Design spielt das natürliche Licht. Escape the Ordinary to our small design hotel in Esch-sur-Alzette.
ESCH-SUR-ALZETTE THE SEVEN Hotel Parc Merveilleux Bettembourg 50, Gaalgebierg L-4142 ESCH-SUR-ALZETTE Tel 54 02 28 Fax 54 74 28 reservation@thesevenhotel.lu www.thesevenhotel.lu
112 113 67 89 67 89 25 £ 5,60-12 16,80 35 1.1-31.12 2.1-3.8 20.8-21.12 R: VI + VII + S 54 45 20 105 115 15 15 40 1.1-31.12 1.1-31.12 13 50 40 65 85 95 120 15 22,50 £ 30 85 2.1-24.12 2.1-24.12 R: VII + † 23 60 Luxemburgisch / Luxembourgish 12 37 1.1-31.12 VI1/ + VII + I/1 80 60 Café 10, rue Auguste Liesch • B.P. 82 L-3474 DUDELANGE Tel 52 05 91 Fax 52 05 76 contact@cottageluxembourg.com www.cottageluxembourg.com Ruhig gelegen in der Stadtmitte.
Gratis Privatparkplatz. Übernachtung "Etape" ab 92 € im Einzel- zimmer und ab 125 € im Doppelzimmer.
5 eingerichtete Studios für längere Auf- enthalte. 3 Luxus-Suiten. WIFI gratis. Calm situation in the city-centre. Free private parking. Overnight "Etape" starting at 92 € in a single room and starting at 125 € in a double room. 5 fully-equipped studios for long-term stays. 3 luxe-suites. WIFI free of charge. DUDELANGE Logis Hotel-Restaurant COTTAGE Willkommen im Aparthotel De Klenge Casino im Herzen von Differdange. Wir bieten unseren Gästen 11 geräumige und moderne Superior-Zimmer mit Queensize-Bett, Sitzecke, Küchenzeile und Bad sowie 2 Suiten mit zusätzlichem Bürobereich.
Welcome to the apartment hotel De Klenge Casino in the heart of Differ- dange.
We offer our guests 11 spacious and modern superior rooms with a queen-size bed, sitting area, kitchenette and bathroom as well as 2 suites with an additional office area. 12, Place du Marché L-4621 DIFFERDANGE Tel 28 11 37 1 reception@deklengecasino.lu www.deklengecasino.lu DIFFERDANGE Hotel-Restaurant DE KLENGE CASINO 10, rue de la Libération L-4210 ESCH-SUR-ALZETTE Tel 54 10 61 Fax 54 35 02 hacacia@pt.lu www.hotel-acacia.lu Das Hotel Acacia befindet sich im Stadt- zentrum, in einer ruhigen Strasse, 200 Meter vom Bahnhof und nicht weit der Fussgängerzone und einem Parkhaus. 23 komfortable Zimmer mit Bad oder Dusche, TV, Telefon und kostenlosem Wifi-Zugang.
The Acacia is located in the town centre, in a quiet street a stone's throw from the pedestrian precinct and an indoor car park, just 200 m from the station. 23 rooms with modern convenience, bath or shower, television, telephone and free WiFi. ESCH-SUR-ALZETTE Hotel-Restaurant ACACIA 116, rue de Luxembourg L-4221 ESCH-SUR-ALZETTE Tel 26 17 59 74 Fax 26 17 62 38 k116@ion.lu www.k116.lu Das alte Schlachthaus, in dem sich die Brasserie K116 befindet, wurde 1979 geschlossen. Dieses wurde dann zu einem der bedeutensten Kulturzentren im Süden des Landes umgebaut. Die Brasserie K116 ist seit ihrer Eröff- nung im Jahre 2003 sehr erfolgreich.
Brasserie K116 is located in an old sloughterhouse which closed in 1979 and has since been transformed into one of the biggest culturel centers in the south of the country.
The Brasserie K116 opened in 2003 and was very succesfull from the beginning. ESCH-SUR-ALZETTE Restaurant BRASSERIE K116 Rue du Stade L-4142 ESCH-SUR-ALZETTE Tel 2754 2233 bamhaiser@villeesch.lu www.deierepark.lu Der Tierpark 'Escher Déierepark' - ein Paradies für Kinder, … aber nicht nur! Auf dem Gaalgebierg, nur ein paar Schritte vom Stadtzentrum entfernt, teilen sich Rehe, Ziegen, Hasen und viele weitere Tierarten eine Fläche von 2 ha. Alles in allem 150 Tiere, 25 Tierarten, 2 Spielplätze und mehrere Entspannungsbereiche.
The animal park 'Escher Déierepark' - a paradise for children, but not only! Located at Gaalgebierg, a few steps from downtown, deer, goats, rabbits and many other species share an area of 2 ha.
A total of 150 animals, 25 species, 2 playgrounds and places of relaxation. ESCH-SUR-ALZETTE ESCHER BAMHAUSCAFE Fond-de-Gras
TOPAZE » MIERSCHERBIERG » ROUTE DE COLMAR-BERG » L-7525 MERSCH Monday to Friday 09:00 to 20:00 » Saturday 09:00 to 19:00. Match Supermarket is open every day from 08:00, every Saturday until 20:00 and every Sunday from 09:00 to 13:00 » www.topaze.lu moskito.lu Topaze is a 3 level Shopping Center located in the heart of Luxembourg with more than 45 stores and restaurants, covered & underground parking. COME AND VISIT US A7 EXIT N°5: "MIERSCHER- BIERG" moskito.lu
Seiten, die dir auch gefallen könnten